Alongside the release of iOS 12.1.3, the latest update to the iOS 12 operating system, Apple has released new 12.1.3 software that's designed for the HomePod.
The new ‌HomePod‌ software will be installed automatically on the ‌HomePod‌ after you update to iOS 12.1.3, but you can also manually update and check your software version by following the instructions in our HomePod software how to.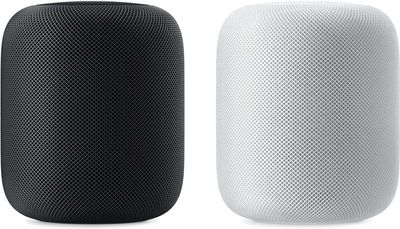 As Apple outlined in its iOS 12.1.3 release notes, today's ‌HomePod‌ update addresses a few HomePod-related bugs.
It fixes an issue that could cause the ‌HomePod‌ to restart and it addresses an issue that could result in Siri ceasing to listen to a command.
‌HomePod‌ is currently available in the United States, UK, Australia, Canada, France, Germany, Spain, Mexico, China, and Hong Kong.
For more details on ‌HomePod‌ and the ‌HomePod‌ software, make sure to check out our dedicated HomePod roundup.