Qualcomm and Apple Partnership Crumbled Over Fears Apple Would Leak Qualcomm Software to Competitors
Apple and Qualcomm are embroiled in a bitter legal battle over licensing and royalty fees that's lasted for two years now and has led to the breakdown of the relationship between the two companies, but there may have been other factors in the breakup.
Leaked emails between Apple COO Jeff Williams and Qualcomm CEO Steve Mollenkopf seen by Bloomberg suggest the two companies may have cut ties over software access.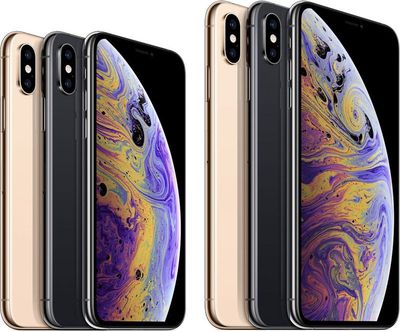 Williams wanted to continue to work with Qualcomm despite the legal battle, but Qualcomm accused Apple of leaking Qualcomm computer code needed to customize mobile chips. Williams offered to "firewall" the Apple engineers using the Qualcomm software and said nothing of value could be obtained from the code anyway.
"In my wildest imagination of some evil intention of Apple, I have trouble coming up with a real scenario where anything of significant value could be leaked based on this code," Williams wrote in September 2017.
Mollenkopf told Williams that he was concerned about protecting Qualcomm's proprietary information, and while he offered to provide software access to Apple, he asked Apple to commit to using Qualcomm chips in at least 50 percent of iPhones over the next two years.
Qualcomm in September 2018 accused Apple of stealing confidential information and trade secrets and passing it on to rival chipmaker Intel. From Qualcomm's lawsuit against Apple:
Although discovery is ongoing, it is clear that Apple's conduct went far beyond simply breaching the contract originally sued on. Indeed, it is now apparent Apple engaged in a years-long campaign of false promises, stealth and subterfuge designed to steal Qualcomm's confidential information and trade secrets for the purpose of improving the performance of lower-quality modem chipsets, with the ultimate goal of eliminating Qualcomm's Apple-based business.
As Bloomberg points out, it appears the software dispute was a key reason the two companies cut ties, as both were willing to continue to work together despite the legal battle. The fight has heated up since then, though, with Qualcomm winning import bans on iPhone 7 and ‌iPhone‌ 8 models in China and Germany.
Qualcomm is in court this week facing an antitrust lawsuit levied against it by the FTC, with the FTC accusing the company of using anticompetitive tactics and exorbitant licensing fees to remain the dominant baseband chip supplier.
Executives from many companies have testified against Qualcomm, including Jeff Williams. Earlier this week, Williams said that Qualcomm had refused to sell Apple chips for the 2018 ‌iPhone‌ models.