DuckDuckGo Integrates Apple Maps for Map and Address Searches
Privacy-focused search engine DuckDuckGo today announced that it is using Apple's MapKit JS framework to power the map and address-related searches that its users conduct on both mobile and desktop.
MapKit JS allows DuckDuckGo to provide users with improved address searches, new visual features, enhanced satellite imagery, and continually updated maps without sacrificing privacy.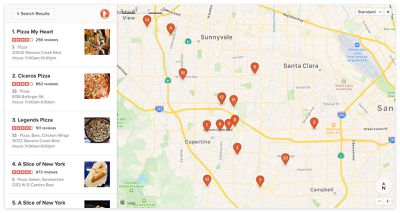 DuckDuckGo says that Apple Maps will be available embedded within private search results for relevant queries and from the Maps tab on any of the search result pages.
To bring up a map option, users can search for an address, a geographical place, a local business, a type of business, or places nearby.
DuckDuckGo does not collect or share any personal information from DuckDuckGo users, a policy that extends to the Apple Maps integration. Identifiable info like IP address is not provided to Apple, and for searches where approximate location is gathered by the browser, it is discarded immediately after it's used.