Siri on HomePod Asked 800 Questions and Answered 74% Correctly vs. Just 52% Earlier This Year
Apple analyst Gene Munster of Loup Ventures recently tested the accuracy of digital assistants on four smart speakers by asking Alexa, Siri, Google Assistant, and Cortana a series of 800 questions each on the Amazon Echo, HomePod, Google Home Mini, and Harmon Kardon Invoke respectively.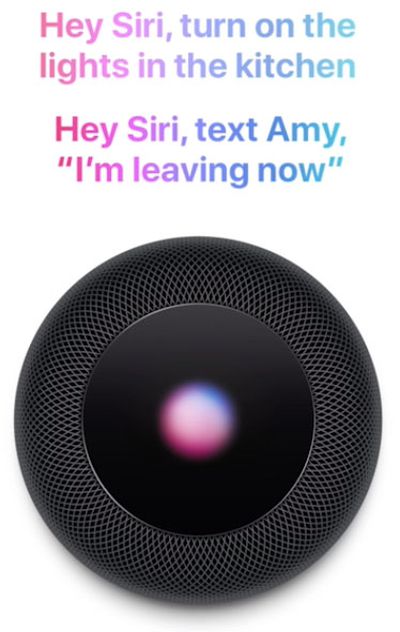 The results indicate that Siri on the HomePod correctly answered 74.6 percent of the questions, a dramatic improvement over the speaker's 52.3 percent success rate when Loup Ventures asked it a similar 782 questions in December 2017.


Siri on the HomePod remained less accurate than Google Assistant on the Google Home, which correctly answered 87.9 percent of questions in the test. Meanwhile, Alexa on the Echo and Cortana on the Invoke trailed Siri on the HomePod, correctly answering 72.5 percent and 63.4 percent of questions in the test.


Munster attributed the HomePod's improved accuracy to "the enabling of more domains in the past year," as a series of software updates in recent months have enabled the speaker to make and receive phone calls, schedule calendar events, set multiple timers, search for songs by lyrics, and more.

Methodology
Loup Ventures says it asked each smart speaker the same 800 questions, and they were graded on two metrics: whether the query was understood and whether a correct response was provided. The question set was designed to "comprehensively test a smart speaker's ability and utility" based on five categories:
Local – Where is the nearest coffee shop?

Commerce – Can you order me more paper towels?

Navigation – How do I get to uptown on the bus?

Information – Who do the Twins play tonight?

Command – Remind me to call Steve at 2 p.m. today.
The venture capital firm said it continues to modify its question set in order to reflect the changing abilities of digital assistants. "As voice computing becomes more versatile and assistants become more capable, we will continue to alter our test so that it remains exhaustive," said Munster.

Results by Category


Google Assistant on the Google Home correctly answered the most questions in four out of the five categories in the test, but fell short of Siri on the HomePod in the "command" category, according to Loup Ventures:
HomePod's lead in this category may come from the fact that the HomePod will pass on full SiriKit requests like those regarding messaging, lists, and basically anything other than music to the iOS device paired to the speaker. Siri on iPhone has deep integration with email, calendar, messaging, and other areas of focus in our Command category. Our question set also contains a fair amount of music-related queries, which HomePod specializes in.
Loup Ventures found the HomePod and Google Home stood "head and shoulders above the others" in both the "local" and "navigation" categories due to propriety data in Apple Maps and Google Maps respectively. "This data is a potential long-term comparative advantage for Siri and Google Assistant," said Munster.

What's Next
Siri's shortcomings were brutally exposed on the HomePod, which relies almost entirely on the assistant to function, so anecdotal evidence of improvement is a good sign, but Apple still has significant ground to make up against its competitors.
Loup Ventures acknowledged that Siri remains limited on the HomePod compared to its expanded capabilities on the iPhone. "This is partially due to Apple's apparent positioning of HomePod not as a 'smart speaker,' but as a home speaker you can interact with using your voice with Siri onboard," said Munster.
The venture capital firm said it will continue to compare the HomePod to other smart speakers over time amid rapid advancements in artificial intelligence.