Apple Found Not Responsible in Fatal Car Crash Involving Distracted Driver Using FaceTime
Back in 2014, iPhone user Garrett Wilhelm was using FaceTime on his iPhone 6 Plus while driving, causing him to crash into the back of another vehicle.
The crash resulted in the death of five-year-old Moriah Modisette, and her father, James Modisette, launched a lawsuit in 2017 against Apple for not offering safety warnings or a feature that disables FaceTime while a person is driving.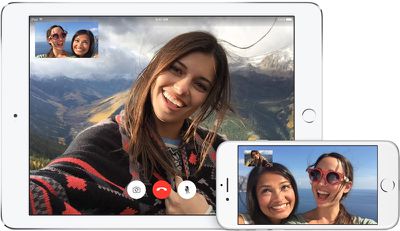 The lawsuit contended that Apple had, at the time, patented technology that would have prevented FaceTime from being used while a vehicle is being operated, but had not installed it in the iPhone 6. The plaintiffs requested damages from Apple for its "wrongful failure to install and implement the safer, alternative design for which it sought a patent in December 2008."
"At the time of the collision in question, the iPhone utilized by Wilhelm contained the necessary hardware (to be configured with software) to automatically disable or 'lock out' the ability to use [FaceTime] ... However, Apple failed to configure the iPhone to automatically 'lock out' the ability to utilize FaceTime while driving at highway speeds, despite having the technical capability to do so."
The lawsuit against Apple was dismissed after a court decided that Apple was not at fault for the crash, and as of today, a California appeals court has agreed with that decision.
According to the BBC, the appeals court ruled Apple "did not owe the Modisettes a duty of care," and that it was not up to Apple to take responsibility for the actions of individuals using its apps. The family, said the court, could not establish that the design of the iPhone was the cause of the injuries suffered.
Garrett Wilhelm, the driver of the vehicle who killed the girl, was indicted on manslaughter charges. His trial has been delayed several times because the FHI has not yet been able to gather data from his iPhone, but if he is found guilty, he could serve up to 20 years in prison. Wilhelm is set to be tried before a jury on June 3, 2019.
While Apple was not found to be responsible for the crash, the Cupertino company has since implemented a Do Not Disturb While Driving feature designed to prevent iPhone users from accessing apps like FaceTime while operating a vehicle.
Do Not Disturb While Driving was
implemented in iOS 11
and it
is designed
to block incoming messages and phone calls if a phone is not connected to a car via Bluetooth.