Intel Unveils Next-Generation 'Sunny Cove' Processors and Graphics Appropriate for 2019 Macs
Intel today introduced Sunny Cove, its next-generation processor microarchitecture designed to increase performance and power efficiency.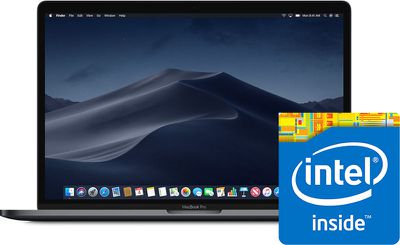 Sunny Cove microarchitecture, built on a 10nm process, will be the basis for Intel's next-generation Core and Xeon processors later next year according to the company, making them appropriate for potential 2019 models of the MacBook, MacBook Air, MacBook Pro, iMac, iMac Pro, Mac Pro, and Mac mini.
Intel also unveiled new Gen11 integrated graphics with up to double the performance of its Gen9 graphics paired with Skylake-based processors. Gen11 graphics will support 4K video streams and 8K content creation in constrained power situations and feature Intel's Adaptive Sync technology for smoother gaming.
Intel did not provide a comparison of Gen11 and Gen10 graphics, paired with Cannon Lake-based processors.
For those who are ever-confused by Intel's roadmap, it is believed that Sunny Cove processors paired with Gen11 graphics will be called Ice Lake, which succeeds Coffee Lake, Whiskey Lake, Amber Lake, and Cannon Lake.
Intel reaffirmed its plan to introduce a discrete graphics processor by 2020, providing Apple with another option beyond its current provider AMD and former provider Nvidia for future MacBook Pro, iMac, iMac Pro, and Mac Pro models.
Intel has essentially been iterating on its Skylake microarchitecture since 2015, so it is refreshing that the chipmaker is finally moving on to something new. But with rumors of Macs switching to custom ARM-based processors as early as 2020, it might not be long after Sunny Cove that Apple moves on too.