Amazon Inks Deal to Sell New Apple Products Like iPhone XR, iPhone XS, and 2018 iPad Pro
Amazon and Apple have reached an agreement that will see Amazon selling an expanded selection of iPhone, iPad, Mac, and Apple Watch devices through its online storefronts in the United States, UK, France, Germany, Italy, Spain, Japan, and India, reports CNET.
In the near future, Amazon will offer its customers the Apple latest devices, which includes the new 2018 iPad Pro models, the iPhone XR, the iPhone XS and XS Max, Apple Watch Series 4 models, the 2018 Mac mini, and a selection of Beats headphones. The products will be available through Apple-authorized resellers on Amazon's marketplace.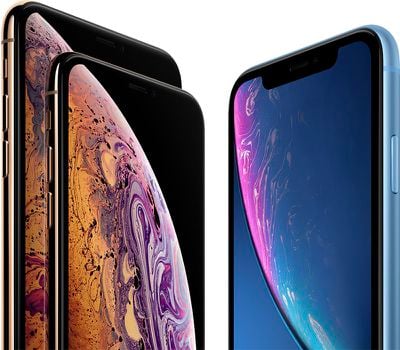 Certain Apple products will not be included on Amazon's site, such as the HomePod, which directly competes with Amazon's line of Echo devices.
In a statement provided to CNET, Amazon said that it added Apple products because it's always aiming to improve the customer experience.
"Amazon is constantly working to enhance the customer experience, and one of the ways we do this is by increasing selection of the products we know customers want," an Amazon spokesperson said in a statement Friday morning. "We look forward to expanding our assortment of Apple and Beats products globally."
At the current time, many Apple products are not available on Amazon's site or are sold through unreliable third-party marketplace sellers at non-standard prices. With the new agreement, Apple devices will be available at regular retail prices.
Independent sellers who offer new and used Apple products on Amazon will have their listings removed after January 4, 2019, under the new deal. Those sellers will need to apply to become Apple authorized resellers on Amazon to continue to offer their wares.
As CNET points out, while this deal will provide customers with access to a greater selection of Apple products at standard prices, it could potentially impact the used Apple device market on the platform.