MacBook Air Reviews Roundup: 'Best Computer for Most People' Again After 2018 Refresh
Apple's embargo lifted today on the first full-length reviews of the new MacBook Air ahead of the notebook's release on Wednesday.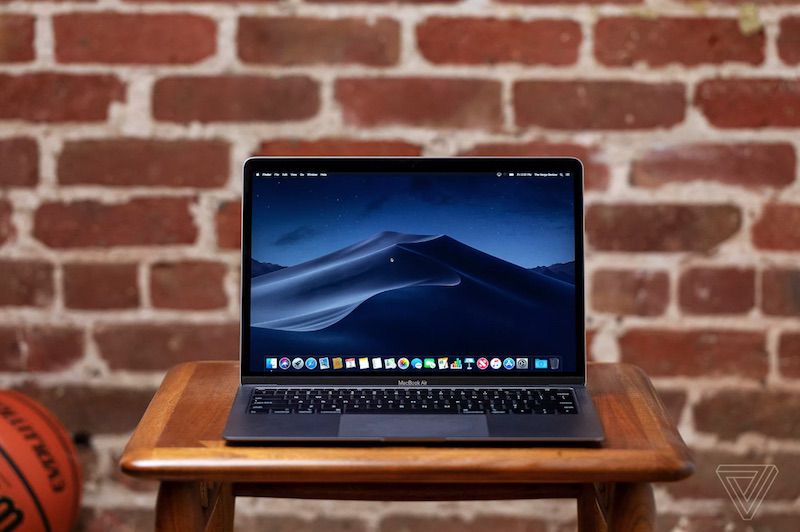 The new MacBook Air via The Verge
The new MacBook Air features a faster 1.6GHz dual-core 8th-generation Intel Core i5 processor, a Retina display, up to 16GB of RAM, up to 1.5TB of SSD storage, and Intel UHD Graphics 617. It also has Touch ID, two Thunderbolt 3 ports, and the same third-generation butterfly keyboard as the latest MacBook Pro.
Review Highlights
So let me just bottom line it: this new MacBook Air is faster than the old MacBook Air, but not by the kind of margin you'd expect after three years (or even one, if you happened to buy the 2017 model). You can do all of the same stuff you can do on your current Air. I have been running a half-dozen apps at a time along with more than a dozen tabs in Chrome, and everything is pretty okay. I think for what most people will do with this laptop, it's fine. …

If you're hoping you'll be able to upgrade and get way faster video editing or process a ton of RAW photos at once, get a MacBook Pro. Those kinds of tasks will bring this Air to a chug and spin up those fans. I have found it to be more capable and powerful than the 12-inch MacBook, but, again, the difference is not as big as I'd hoped.
And:
People like the Mac. It's great to have a computer that does all of the computer stuff you want in a way you're familiar with. Until recently, the best computer for most people was the MacBook Air, and Apple took way too long to update it. So people have been waiting. And waiting.

Now, the wait is over. But if you were hoping that lightning would strike twice and this new MacBook Air would be as revolutionary as the old MacBook Air, well, it's not. It's basically a MacBook that finally includes all of the stuff that has been happening with laptops for the past few years. It is on par with the rest of the laptop world, but it hasn't moved beyond it.
What might push you towards the Air, though, more so than any other Mac laptop, is its battery life. …

Not surprisingly, the laptop drained much more quickly when I used the MacBook Air to charge my iPhone, something I do often. But in another recent test—browsing in Safari, running Slack and iMessage, editing a few photos in Lightroom, all with the display between 60 to 70 percent of maximum brightness—it lasted just under eight hours.
Daring Fireball's John Gruber:
A lot of people are looking at the lineup as it stands today thinking they must be missing something, because it seems obvious that most people looking for a MacBook in this price range should buy the new MacBook Air. They're not missing anything. The new Air is exactly that: the MacBook most people should buy, and exactly the MacBook everyone has been asking Apple to make.
There's no doubt the new Air marks a sizable update. It's pricier, too, though Apple's kept things more in check here than with the Mac Mini. With all of its upgrades and lower price point to boot, the Air is the clear pick over the 12-inch MacBook in practically every way.

As a matter of fact, barring some major future upgrade, the 12-inch likely isn't long for this world. And that's perfectly fine. The new Air is very clearly the better buy.
This is the same screen technology already in use on the 12-inch MacBook, and the color spectrum Apple is touting is actually sRGB -- a common spec for laptops in this price range. In fact, that's one of the main differences between this screen and the MacBook Pro: For the money, Apple's highest-end laptops step up to the professional-grade P3 color spectrum. I don't miss it, but if you do, the Air wasn't the right laptop for you anyway.
If you're shopping for a Mac laptop, start with the MacBook Air. Want a cheaper model? The old Air is there for as long as it lasts. Want something even smaller and lighter, and are willing to trade some power, port flexibility, and money for it? The MacBook is for you. Want something more powerful, and are willing to take on a slightly heavier and more expensive device? The 13-inch MacBook Pro without Touch Bar is for you. Want even more power? The 13- and 15-inch MacBook Pros offer numerous opportunities to upgrade specs and spend more money.
When we compared the display of the new MacBook Air to our 15-inch 2017 MacBook Pro, they both looked pretty solid, but we noticed at least one difference —the new Air doesn't get quite as bright. When we checked out the specs page, Apple outlines the newest Pros can reach up to 500 nits of brightness, while the new Airs only max out at 300. This would be more noticeable for anyone working outside, but isn't a big deal in an office environment, or even a bright room.
Review and Unboxing Videos
More Reviews
The new MacBook Air is available to order on Apple.com, with deliveries to customers and in-store availability starting tomorrow. The notebook now starts at $1,199, while Apple continues to sell the previous-generation model for $999.
Top Stories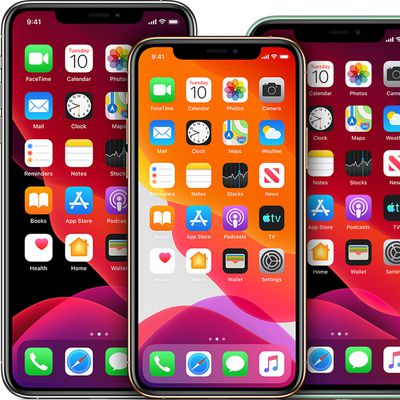 Apple is preparing to delay the launch of the 2020 iPhones expected to be equipped with 5G technology, according to sources with knowledge of Apple's plans that spoke to Japanese news site Nikkei. Apple has reportedly held internal discussions about the possibility of delaying the launch "by months" over fears of how well iPhones would sell in the current situation, and supply chain sources...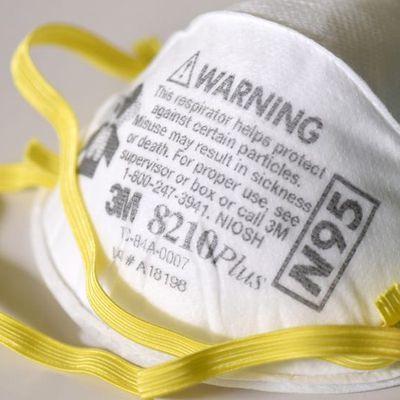 Apple over the weekend announced plans to donate millions of N95 masks to hospitals in the United States and Europe, and according to Apple CEO Tim Cook, Apple has been able to source more than 10 million N95 masks in the U.S. and millions more in Europe. Apple CEO Tim Cook said on Saturday that Apple was aiming to donate supplies to healthcare providers fighting COVID-19, and clarified...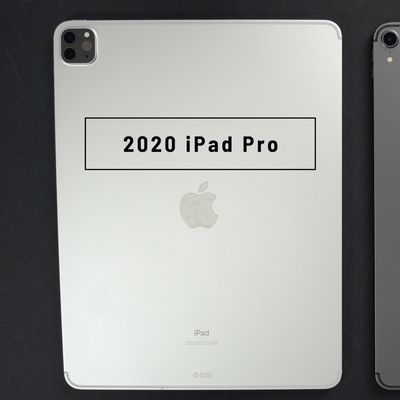 Apple last week announced new 11 and 12.9-inch iPad Pro models, and as of today, the new iPads are arriving to customers. We picked up one of the new 12.9-inch models and checked it out to see just what's new and whether it's worth buying. Subscribe to the MacRumors YouTube channel for more videos. When it comes to design, the new iPad Pro models are identical to the 2018 iPad Pro models, but ...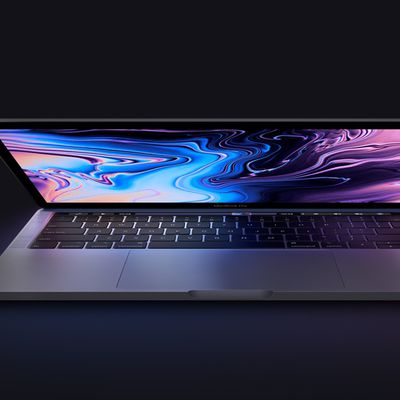 Apple plans to launch several Mac notebooks and desktop computers with its own custom designed Arm-based processors in 2021, analyst Ming-Chi Kuo said today in a research note obtained by MacRumors. Kuo believes that Arm-based processors will significantly enhance the competitive advantage of the Mac lineup, allow Apple to refresh its Mac models without relying on Intel's processor roadmap,...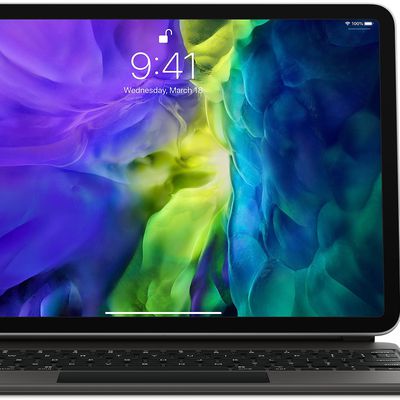 Apple today released iOS and iPadOS 13.4, the latest major updates to the iOS 13 operating system that was released in September. iOS and iPadOS 13.4 come two months after the release of iOS and iPadOS 13.3.1 with Screen Time Communication Limits. The iOS and ‌iPadOS‌ 13.4 updates are available on all eligible devices over-the-air in the Settings app. To access the updates, go to...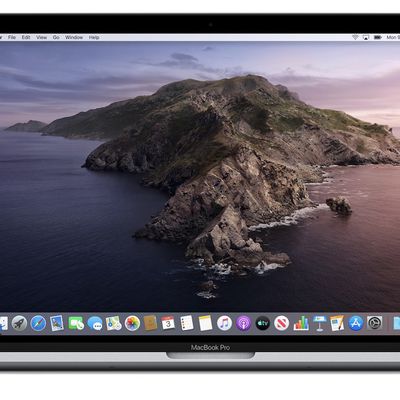 Apple today released macOS Catalina 10.15.4, the fourth update to the macOS Catalina operating system that was released in October. macOS Catalina 10.15.4 comes a couple of months after the release of macOS Catalina 10.15.3. macOS Catalina 10.15.4 can be downloaded from the Mac App Store for free using the Update feature in the System Preferences app. The macOS Catalina 10.15.4 update...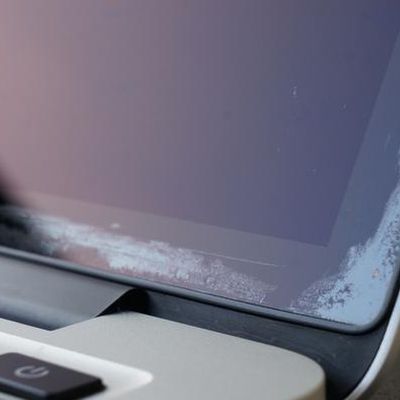 Apple this week acknowledged that MacBook Air models with Retina displays can exhibit anti-reflective coating issues, as indicated in a memo shared with Apple Authorized Service Providers and obtained by MacRumors. "Retina displays on some MacBook, MacBook Air, and MacBook Pro computers can exhibit anti-reflective (AR) coating issues," the memo states. Apple's internal service documentation ...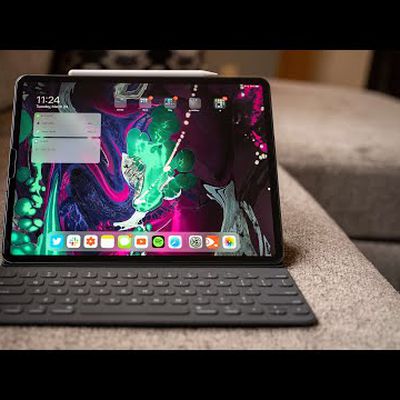 Apple last week introduced new 11 and 12.9-inch iPad Pro models, which are set to arrive in the hands of customers starting this week. Apple introduced a nifty new Magic Keyboard with trackpad alongside the new iPad Pro models that's coming in May, but it also debuted a new Smart Keyboard Folio, which is available now. We picked up the Smart Keyboard Folio for the designed for the 2020 iPad...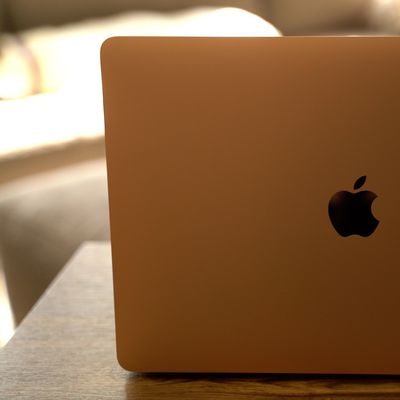 Alongside new iPad Pros last week, Apple also refreshed the MacBook Air, adding more storage, faster 10th-generation processors, and an updated keyboard. We picked up one of the new machines to take a look at some of the upgrades added in the 2020 update. Subscribe to the MacRumors YouTube channel for more videos. Design wise, there are no real external changes to the MacBook Air's body,...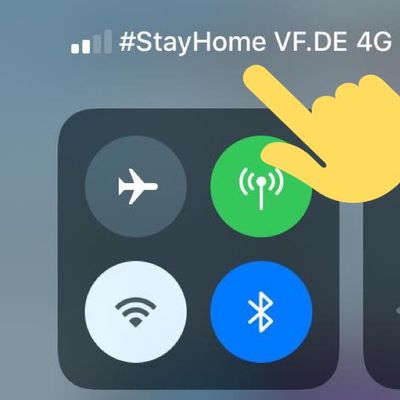 iPhone users in several countries who disconnect from WiFi on their devices will see a "Stay Home" message at the top of the Control Center where cellular network information is displayed. Image via Matt Navarra According to reports on Twitter, the status bar messages are showing up in countries that include Germany, Belgium, United Arab Emirates, Peru, Turkey, India, Luxembourg, Romania,...