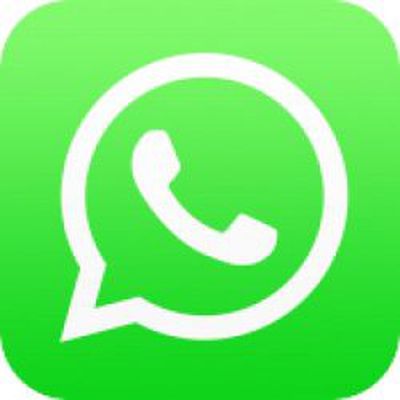 WhatsApp received an update this morning that adds official support for the larger display on Apple's iPhone XS Max, as well as some other improvements and new clues on what's next for the messaging platform.
Prior to today's update, the WhatsApp interface didn't scale properly on the 2,688 x 1,242 resolution screen exclusive to Apple's new 6.5-inch device, but happily the issue has been fixed in this update and the UI now takes full advantage of the larger OLED display.
Elsewhere in this version (2.18.100), WhatsApp has introduced a redesigned contextual action menu for message bubbles in chat threads. Previously, a long press on a message would bring up a horizontal popup menu similar to the one found elsewhere in iOS.

Old message action menu (left) versus redesigned menu
In contrast, the new vertical menu masks the background to highlight the selected message and allows more options to be shown in the first popup, with an ellipsis replacing the arrow button to reveal additional actions.
Elsewhere, consecutive voice messages now play in sequence, so users no longer have to tap play on each message. The latest update also adds new reply options to user status messages, with documents, voice messages, locations and vCards being added to the existing text, images, GIFs and videos.
In addition to these changes, WABetaInfo has uncovered alpha code in the latest version suggesting future features for the app will include an optional Dark Mode and the ability to preview videos in WhatsApp notifications.

In the hidden Dark Mode, incoming messages currently have a dark gray color and outgoing messages are dark green, but it's worth noting that the theme is still in early testing and may look very different when the Dark Mode officially goes live.
WhatsApp is a free download for iPhone available from the App Store. [Direct Link]