Apple Donates $1 Million to Earthquake and Tsunami Relief Efforts in Indonesia
Apple is donating $1 million to aid in relief efforts in Indonesia after Indonesian island Sulawesi was devastated by a 7.5 magnitude earthquake and subsequent tsunami on September 28.
Following the disaster, more than 1,000 people have died in Sulawesi and several other Indonesian islands have been hit with aftershocks and similar quakes.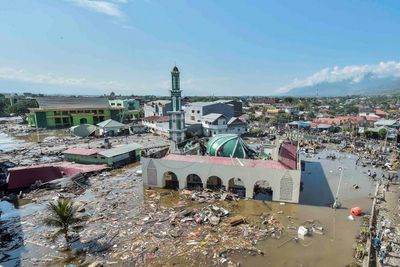 Apple CEO Tim Cook this morning tweeted about Apple's $1 million donation.
Our hearts go out to the people of Sulawesi and all of Indonesia after this weekend's devastating earthquake and tsunami. Apple is donating $1 million to aid relief efforts as this beautiful country starts to rebuild. — Tim Cook (@tim_cook) October 2, 2018
Apple often accepts donations from iTunes customers for relief efforts on its website, in the App Store, and in the iTunes Store, but right now, Apple is
continuing to collect
customer donations for hurricane Florence relief efforts.
Apple last month also donated $1 million to the American Red Cross to support relief efforts in North and South Carolina.