Camera Comparison: iPhone XS Max vs. iPhone X
Compared to the iPhone X, the iPhone XS and iPhone XS Max offer up an upgraded wide-angle camera with a larger sensor and new features like Smart HDR and Depth Control, all of which bring quite a few changes to photo quality on Apple's newest iPhones.
We did an in-depth comparison between the iPhone X camera and the camera in the iPhone XS Max to highlight the feature updates and what you can expect to see in your images when upgrading from iPhone X to iPhone XS or XS Max.
Both the iPhone X and iPhone XS Max feature dual-lens camera systems with an f/1.8 12-megapixel wide-angle lens paired with an f/2.8 12-megapixel telephoto lens that enables 2x optical zoom, but there are some notable differences between the two.
The wide-angle camera on the iPhone XS Max is just a bit wider with a 26mm focal length equivalent vs. the 28mm focal length equivalent on the iPhone X, and Apple has introduced a new image sensor that's twice as fast and 32 percent larger with bigger, deeper pixels that bring out more detail in your photos.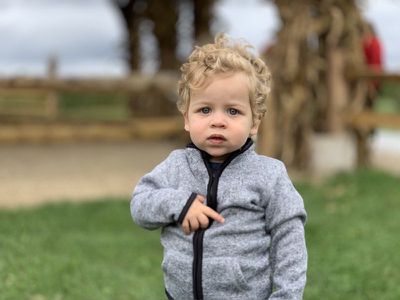 Both iPhones use a TrueDepth camera system with a 7-megapixel front-facing camera for selfies, but the iPhone XS features a faster A12 chip with an upgraded Neural Engine and a new image signal processor, enabling several new features for both the front and rear-facing cameras.
A Smart HDR option offers better dynamic range, bringing out more detail in the highlights and shadows of your images, while a new Depth Control option for Portrait Mode lets you adjust the amount of background blur in your images after a photo is taken. Apple has also introduced improved bokeh, for more aesthetically pleasing blurring of the background details in a photo when using Portrait Mode.


In our experience, Portrait Mode with both the rear and front-facing cameras is improved in the iPhone XS Max compared to the iPhone X with the new features Apple has introduced. The camera is better able to distinguish between the foreground and the background of a photo so it doesn't blur out as much detail as the iPhone X. It's by no means perfect and there are still issues with some images, but it's a definite improvement.


Apple's Smart HDR feature brings out more detail in iPhone XS Max photos when compared to photos taken with the iPhone X. For example, in images of the sky, the iPhone X will blow out the details due to the variance in lighting, while the iPhone XS Max is able to provide a better photo with the Smart HDR. Smart HDR kicks in often, and paired with the larger sensor, it offers up images with more detail in most photos with low lighting.


Almost all iPhone X photos in low light or with areas where there's a lot of difference between brightness and darkness overexpose photos or feature too much overcompensation for shadows, a problem that the iPhone XS Max does not have.


Unfortunately, in some situations, Apple's Smart HDR and/or some heavy-handed noise reduction blurs or smooths out images, something that's especially noticeable with the front-facing camera in lower light. There is, for example, an entire thread on Reddit filled with users complaining about the ultra smoothing Apple has introduced for the selfie camera.


The strange smoothing effect is primarily noticeable with the front-facing camera when lighting is not great, but it does also affect the rear-facing camera and can sometimes result in soft images that lose their crispness. The iPhone X, which does not use Smart HDR or the same noise reduction algorithms, does not seem to have this issue.


When it comes to capturing video, the experience is nearly the same, though we did feel stabilization was a bit better. The iPhone XS Max continues to be able to record 4K video at up to 60 frames per second, but audio is improved due to new stereo recording functionality.


All in all, iPhone XS Max photos are better than iPhone X photos with a noticeable difference between the two cameras, but there are quirks to be aware of, such as the Smart HDR and heavy noise reduction.
The images featured in the video and in the article can be found in a higher resolution in an Imgur album for clearer comparisons. What do you think of the camera in the iPhone XS and iPhone XS Max? Let us know in the comments.