Apple today shared a support document that will be of interest to customers who own a late 2012 27-inch iMac with a 3TB hard drive and are attempting to upgrade to the macOS Mojave update.
There is an issue on this iMac model that results in the following alert when attempting to install macOS Mojave: "Installation cannot proceed with Boot Camp configured."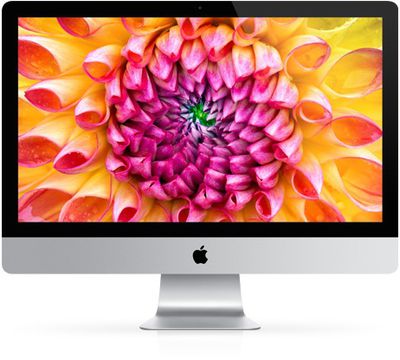 To fix this problem, Apple says that customers with the 2012 27-inch iMac with 3TB hard drive will need to completely remove the Boot Camp partition using Boot Camp Assistant before macOS Mojave can be installed.
After upgrading to macOS Mojave, Boot Camp will not be able to be used to install Windows on these machines. No other iMac models appear to be affected by this issue.