Apple CEO Tim Cook Will be on Good Morning America Tomorrow
Apple CEO Tim Cook will appear on Good Morning America tomorrow morning, where he will be interviewed by Robin Roberts live in Times Square in New York City.
Good Morning America announced Cook's appearance on the show on Twitter this afternoon and asked its Twitter followers to reply to the tweet if they have questions for Cook.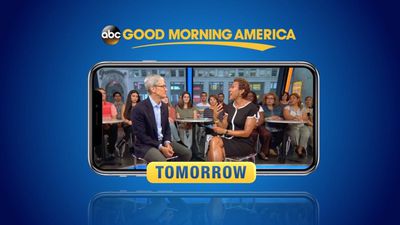 Cook is likely to discuss the newly announced iPhone XS, iPhone XS Max, iPhone XR, and Apple Watch Series 4, and other topics like tariffs and new iOS 12 features could potentially come up.
Cook last appeared on Good Morning America in 2016, where he spoke about the launch of the AirPods, the iPhone 7, and the iPhone 7 Plus.
Ahead of his Good Morning America interview, Cook spent today in New York City, where he visited Apple employees at the Apple SoHo store.
Good Morning America's interview with Tim Cook will air on Wednesday, September 18, from 7:00 a.m. to 9:00 a.m. Eastern Time.