Photographer Austin Mann Shares First Photos Captured With iPhone XS
Photographer Austin Mann, who often goes hands-on with new iPhone models in exotic locations to test their capabilities in real world situations, has taken a first look at the iPhone XS and shared some images captured with the new device.
Mann took the iPhone XS to Zanzibar to test it out, and shared the images with PetaPixel.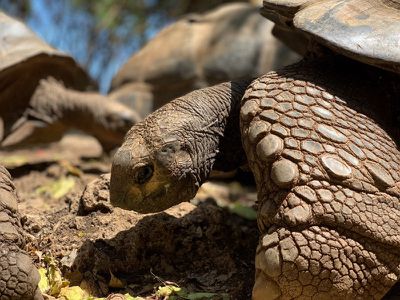 The iPhone XS and iPhone XS Max are using the same 12-megapixel dual-camera system that was in the iPhone X, with an f/1.8 wide-angle lens and an f/2.4 telephoto lens, both of which feature optical image stabilization, but Apple has made some serious improvements that result in better-than-ever iPhone photos.
Apple has introduced a new image signal processor that integrates with the Neural Engine to introduce Smart HDR, a feature that offers up more detail in the highlights and shadows of images. The image signal processor also offers up more sophisticated bokeh (aka background blurring) to better match the results you can get from high-end DSLRs, and there's a new Depth Control feature.


Depth Control is a new Portrait Mode option that lets you adjust the depth of field after you shoot, an impressive function that allows you to choose just the right amount of blur to bring out the subject of your photo. The Depth Control feature is available for both the front and rear-facing iPhone XS and iPhone XS Max cameras.
A bigger sensor with deeper, larger pixels lets in more light, which leads to better low-light photos, and sensor improvements paired with Smart HDR and no shutter lag result in sharper action shots.


We'll get a better look at what the new cameras are capable of when iPhone XS and iPhone XS Max reviews hit later this week, and customers who pre-ordered the device will also be able to try it out when shipments start arriving this Friday.
The full range of images captured by Mann can be seen in high resolution via a Flickr album, which can be accessed here.