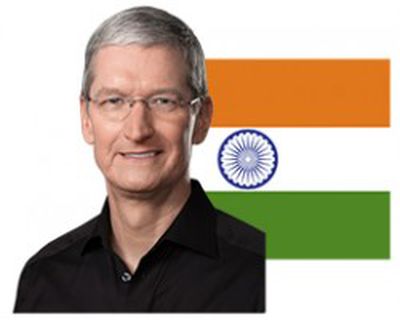 In an ongoing effort to boost sales in India, Apple is reportedly planning to upgrade its authorized reseller locations in five to six
"extremely prominent locations" in India's metropolitan cities. The stores are being referred to as "Flagship Apple Premium Reseller" outlets.
While not official Apple stores, the locations will each be "at least three times larger" than the current reseller stores, which average about 1,000-1,500 square feet (via The Economic Times).
According to three senior industry executives, Apple may go up to as much as 5,000 square feet for the improved reseller locations in an effort to build them as "anchor shops" in malls and high-traffic outdoor shopping areas.
Apple will reportedly start construction on the flagship outlets first in New Delhi, Mumbai, Bangalore, and Chennai. Sometime after those locations, the company will then open outlets in Hyderabad and Pune. A specific grand opening window for these outlets was not given.

"With company-owned Apple Stores yet to take shape in the country, Apple wants some of the franchisee run outlets to up the experience game through this new format. This is part of Apple's new India strategy to focus on selling on experience rather than discount," he said.

Apple is even open to the idea of a couple of these flagship stores being as large as 5,000 square feet if a suitable location is available. "The key is getting the right location, which is not easy. A team from the company is identifying locations," an executive said.
The outlets are part of Apple's revamped India strategy, which includes overhauling its relationship with independent retailers, long-lasting retail deals, and opening official Apple retail stores in the country. These official stores are said to open beginning in 2019 and eventually include locations in New Delhi, Bangalore, and Mumbai.
Apple's new strategy began when Michel Coulomb was hired to oversee the company's India growth at the end of 2017. Apple routinely struggles in the Indian market due to the higher prices of its smartphones in comparison to other manufacturers like Xiaomi, and other factors.
The other major aspect of the revamped strategy is Apple's services, which will be "aimed more closely at Indians" thanks to certain apps that will get major updates in the country, like a new Apple Maps coming by 2020. Earlier this year, Indian iPhone users discussed Apple's poor performance in this area and one user specifically called Apple Maps "a joke" in India.
While some services like Apple Music were favorably received, others like Siri were identified as low points for Indian customers, as the assistant "often struggles" with local accents and does not understand "many words of Indian origination" -- all pain points that Apple is hoping to address.