Newton, a popular email service for iOS and Mac, is shutting down on September 25, the company's founder Rohit Nadhani announced today.
Newton is a subscription-based app that costs $9.99 per month or $99.99 per year, a business model that did not end up being successful. Nadhani says that the company explored "various business models" but wasn't able to "successfully figure out profitability & growth over the long term."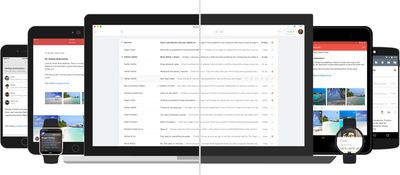 According to Nadhani, the market for premium consumer mail apps is "not big enough" and faces competition from high-quality free apps from Google, Microsoft, and Apple. "We put up a hard and honest fight," wrote Nadhani. "But it was not enough to overcome the bundling and platform default advantages enjoyed by the large tech companies."
Starting today, Newton is disabling new sign-ups and will not be renewing monthly subscriptions. Customers who paid for an annual subscription will also be refunded on a pro-rata basis, with Newton to offer instructions on claiming a refund no later than September 18.
CloudMagic, Newton's parent company, will continue to operate and will be focusing on "new and innovative products."