Apple has become a member of The Thread Group, an organization that supports companies interested in innovating networking solutions for consumer smart home devices using the Thread mesh standard (via 9to5Mac).
Apple has been added to the list of official members on the group's website, although what that means in practical terms is unclear. According to literature available online, the group's mission is "to focus on education, marketing, promotion of the Thread Networking Protocol, and ensuring a great experience through rigorous, meaningful product certification".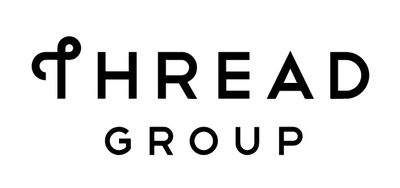 Thread Group is a not-for-profit organization responsible for the market education around the Thread networking protocol and certification of Thread products. Thread is an IP-based wireless networking protocol providing the best way to connect products in the home. With Thread, product developers and consumers can easily and securely connect more than 250 devices into a low-power, wireless mesh network.
Thread is just one among several mesh standards that smart home products can be certified to support. Zigbee and Z-Wave are two such examples of rival standards competing in the connected home market, while Bluetooth was also recently updated to support mesh networking, or creating large-scale networks across devices without relying on a central hub or router.
In recent years, Wi-Fi mesh systems have become a popular solution for in-home wireless networks, with options from companies like Linksys, Orbi, Eero, and Google.
The technology is also looking to expand, with the Wi-Fi Alliance in May announcing a new certification program called "EasyMesh", which aims to allow users to build mesh networks in their homes across different brands.
Apple joined the Qi Wireless Charging Consortium ahead of its adoption of inductive charging in last year's iPhone lineup, so Apple's Thread Group membership is sure to ignite speculation that the Thread standard could be coming to HomeKit products or even a future version of HomeKit.