Bluetooth LE Standard Gains Mesh Networking for Improved Smart Home Connectivity
The Bluetooth Special Interest Group today announced that its Bluetooth technology has been updated with support for mesh networking, designed to create large-scale device networks by connecting multiple Bluetooth devices to one another.
Bluetooth calls these "many-to-many" connections, which can support just a handful of devices or up to thousands. In a home setting, the mesh feature will be useful for connecting smart home devices to one another to establish a network that spans an entire house, with no areas that are out of range.
Mesh networks are an improvement over single-point connections because a Bluetooth signal can be transmitted from device to device, reaching further distances. Some products, like the ZigBee-based Philips Hue line of lights, already use mesh networking techniques that are similar to what's being implemented today.
Bluetooth mesh also has many commercial uses, because it creates a reliable network with no single point of failure, it can scale to support thousands of nodes, it supports multi-vendor interoperability, and it offers industrial-grade security. Bluetooth SIG believes Bluetooth mesh will be essential for commercial building and factory automation.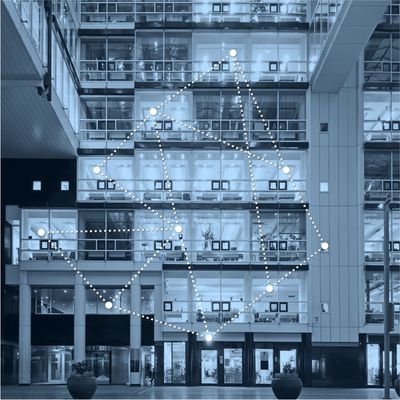 "By adding support for mesh networking, the Bluetooth member community is continuing a long history of focused innovation to help new, up-and-coming markets flourish," said Mark Powell, executive director for Bluetooth SIG, Inc. "In the same way the connected device market experienced rapid growth after the introduction of Bluetooth Low Energy, we believe Bluetooth mesh networking can play a vital role in helping early stage markets, such as building automation and wireless sensor networks, experience more rapid growth."
Existing devices that support Bluetooth 4.0 or 5.0 can be updated with support for Bluetooth mesh, but implementing support requires a firmware update.
Bluetooth mesh networking specifications and the tools that qualify Bluetooth products with networking support are available on the Bluetooth Website. Bluetooth SIG told The Verge that it often takes approximately six months for manufacturers to adopt new Bluetooth technology, but mesh could start rolling out sooner because it doesn't require new hardware.