Icon Depicting Design of Upcoming iPad Pro Models Discovered in iOS 12 Beta 5
An icon that provides hints on the design we can expect to see in the upcoming 2018 iPad Pro models was spotted in the latest beta of iOS 12 by 9to5Mac this afternoon.
Located in the battery usage interface, the icon is said to be new in this beta. In line with rumors we've heard, the icon features a tablet that has much reduced bezels and no Home button, as Apple is said to be planning to replace the Touch ID Home button with a TrueDepth camera system and Face ID.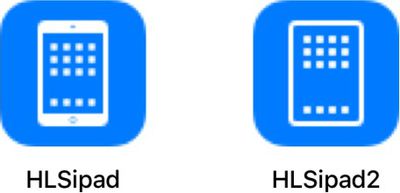 The icon seems to suggest that the upcoming iPad Pro models will feature thin bezels at the top and bottom of the device with the TrueDepth camera located in the top bezel rather than implemented through a notch design.
While multiple rumors have suggested the iPad Pro models will feature Face ID, there's been little information on whether Apple was planning to use the same notch design that was introduced with the iPhone X.
In addition to Face ID and slimmer bezels that will allow for a larger display without increased body size, upcoming iPad Pro models are expected to adopt faster processors, and there have been rumors that Apple plans to remove the headphone jack.
It's not clear when Apple plans to release the new iPad Pro models, but they could see a launch in September alongside new iPhones. Apple could also opt to hold a separate iPad and Mac-focused event in October, as it has done in past years.