Apple Said to Be Removing Headphone Jack From Upcoming 2018 iPad Pro Models
Apple's upcoming iPad Pro models will feature slightly smaller bodies, a relocated Smart Connector, and no headphone jack, according to information shared by Japanese site Mac Otakara.
Citing supply chain sources, Mac Otakara says the new 10.5-inch iPad Pro will measure in at 247.5mm tall, 178.7mm wide, and 6mm, compared to the current size of 250.6mm x 174.1mm x 6.1mm. The 12.9-inch iPad Pro is said to measure 280mm tall, 215mm wide, and 6.4mm thick, compared to the current measurements of 305.7mm x 220.6mm x 6.9mm.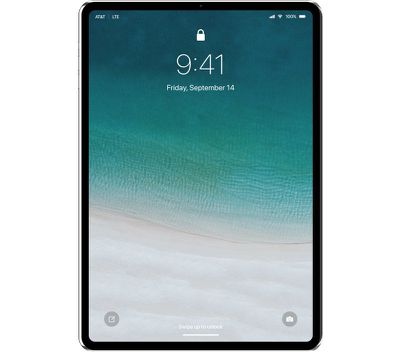 These dimensions line up with rumors suggesting Apple plans to introduce a full redesign with the 2018 iPad Pro models, slimming down the bezels much like it did with the iPhone X. Though smaller in size, the new iPads will feature larger displays thanks to the bezel reduction. The new iPad Pros are not expected to feature a Home button, and according to previous rumors, will include a TrueDepth camera system for Face ID.
Mac Otakara also suggests that the 2018 iPad Pro models will not feature a 3.5mm headphone jack, with Apple opting to eliminate it.
iPhones have not had a headphone jack since it was removed in the iPhone 7, and Apple has instead relied on Bluetooth devices like the AirPods along with Lightning-based headphones. Apple is not expected to ship the new iPad Pro models with a Lightning to 3.5mm adapter, which would be in line with analyst predictions suggesting that adapter will not come with the 2018 iPhones either.
In the iPhone lineup, the headphone jack was removed for improved water resistance and to make space for internal components like a bigger battery, the Taptic Engine, and the rear camera system. It is not clear if Apple is facing the same space constraints in the iPad Pro with the introduction of the TrueDepth camera system or if this is a move to align iPad and iPhone features.
A portion of Mac Otakara's report says that Apple will use a "diamond cut" for both the front and the back of the new iPad Pro models, which seems to mean that the tablets could have a design that's similar the iPhone SE with beveled edges.
The Smart Connector on the iPads has reportedly been relocated from the side to the bottom near the Lightning port, which may require a new vertically oriented Smart Keyboard. It's not clear how a vertical Smart Keyboard would work, as it would likely be unstable in that orientation, especially for the larger iPad Pro.
Apple is said to be making this change because Face ID will work only when the iPad Pro is in a vertical orientation, with Mac Otakara saying that it is "impossible to release the lock with the main unit turned sideways." Previous information from Mac Otakara suggested Apple was working on horizontal Face ID for the iPad Pro, and hints of such a feature were discovered in iOS 12.
In addition to these changes to the iPad Pro, Mac Otakara also shared a bit of information on the rumored 6.1-inch low-cost iPhone. Confirming previous rumors, the site says the device will use a "Full Active" LCD display sourced from Japan Display. Full Active panels allow Apple to slim down the bezels of the LCD iPhone, bringing it in line with the two OLED devices.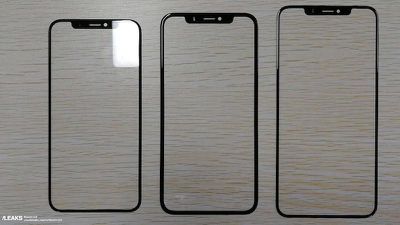 Possible front glass panels for the 2018 iPhones, with 6.1-inch model in middle


Mac Otakara's sources have also echoed previous reports pointing towards production difficulties for the 6.1-inch iPhone. When production on the phone started this month, Apple was reportedly seeing a 1 percent completion rate, suggesting a delayed November launch for the device.
Morgan Stanley analyst Katy Huberty made a similar prediction earlier this week, suggesting issues with "LED backlight leakage" could lead to a one month delay in production. Huberty's information indicated the delay had originally been six weeks, so it's possible Mac Otakara is working with older data. Other sources, such as Apple analyst Ming-Chi Kuo, are not expecting launch delays, so it's unclear what's going on with the 6.1-inch iPhone at this time.
Mac Otakara has a somewhat mixed track record when it comes to rumors, sometimes sharing information that's spot on and sometimes missing the mark. For that reason, though this information is quite specific, these new details should be viewed with some skepticism until confirmed by secondary sources.