Apple has outlined which of its products are eligible for sales tax holidays in a handful of U.S. states over the coming days.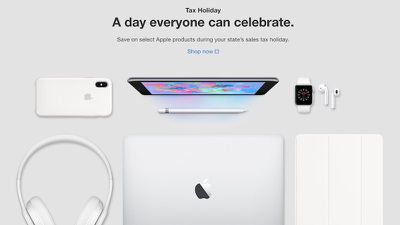 The sales tax holidays run from August 3 to August 5 in Missouri, New Mexico, South Carolina, and Virginia, and from August 1 to August 5 in Wisconsin. Sales tax holidays in Alabama and Tennessee have already ended.
Apple will not collect sales tax on eligible products in those states during the aforementioned dates. This typically includes Macs, iPads, the iPod touch, and related accessories, like the Apple Pencil and Smart Keyboard.
Each state has different rules, however, so check Apple's website for a list of qualifying products, dollar limits, and other conditions.