Apple Revises Vintage-Obsolete Date of 2012 15-Inch MacBook Pro With Retina Display to End of 2018
A few months ago, in an internal document obtained by MacRumors, Apple indicated the Mid 2012 model 15-inch MacBook Pro with Retina display would be classified as vintage or obsolete as of June 30, 2018, marking the notebook's end of hardware service eligibility at Apple Stores and Apple Authorized Service Providers.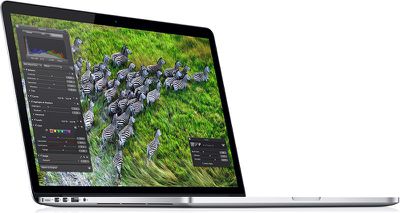 In a notice distributed to Apple Stores and Apple Authorized Service Providers this week, however, Apple says it "incorrectly classified" the notebook as vintage or obsolete on June 30, and revised the date to December 31, 2018.
The full-length internal document, obtained from multiple sources:
In a Service News article published in May 2018, the MacBook Pro (Retina, 15-inch, Mid 2012) was incorrectly classified as vintage in the state of California (U.S.) and country of Turkey and obsolete worldwide (except for California and Turkey) on June 30, 2018.

Please note that the MacBook Pro (Retina, 15-inch, Mid 2012) will not become vintage in California (U.S.) and Turkey and obsolete in all other countries until the end of December 2018.

Apple apologizes for any inconvenience this may have caused.
Apple has yet to remove the notebook from its public-facing vintage and obsolete products list, as shown below.


Apple considers a product to be vintage or obsolete, depending on the region, when at least five years have passed since the product was last manufactured. When this happens, Apple and Apple Authorized Service Providers stop offering hardware service, like repairs, except in California and Turkey by law.
All in all, if you're still using this particular MacBook Pro, it turns out you still have a little under six months of hardware support remaining from the Genius Bar and certified repair shops. So, if you've been looking to get that battery replaced, or otherwise, it would be best to do so sooner rather than later.
Beyond that date, you're on your own. Fortunately, the repair experts at iFixit offer many do-it-yourself guides and replacement parts.