watchOS 5 Wishlist: Features MacRumors Readers Want to See Introduced in the Next Apple Watch Software Update
The Worldwide Developers Conference is just about a week and a half away, and while we've heard some rumors on what we might see in iOS 12 and macOS 10.14, watchOS 5, the next-generation software update for the Apple Watch, remains a total mystery.
With no idea what to expect, we asked MacRumors readers what new features and tweaks they would most like to see in the watchOS 5 update.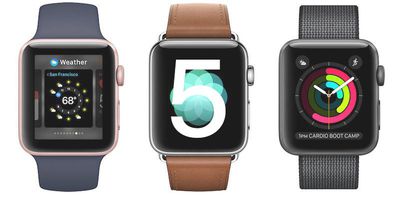 Is there something you're hoping to see in watchOS 5 that didn't make it on our list? Make sure to let us know in the comments.