Amazon's Alexa Recorded a Woman's Private Conversation and Sent it to a Contact
A woman in Portland recently had an alarming experience with her Alexa-enabled devices after a private conversation was recorded and sent to a random contact, according to a news report from Seattle's Kiro7 news.
The woman, Danielle, and her family had Amazon devices situated in each room for home control, and two weeks ago, one of those devices apparently recorded a conversation about hardwood floors and sent it to a person on their contact list. There are no details on how the recording was delivered to the contact.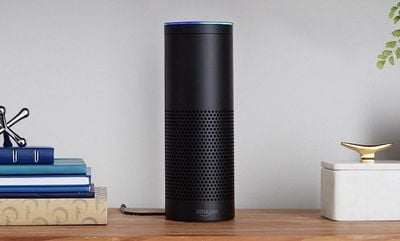 But Danielle said two weeks ago their love for Alexa changed with an alarming phone call. "The person on the other line said, 'unplug your Alexa devices right now,'" she said. "'You're being hacked.'"

That person was one of her husband's employees, calling from Seattle.

"We unplugged all of them and he proceeded to tell us that he had received audio files of recordings from inside our house," she said. "At first, my husband was, like, 'no you didn't!' And the (recipient of the message) said 'You sat there talking about hardwood floors.' And we said, 'oh gosh, you really did hear us.'"
Danielle confirmed that the recordings received by the contact were indeed conversations picked up by her Alexa device, and in no way was she informed that Alexa was sending the recording to a contact. She contacted Amazon and was told that the "device just guessed what we were saying." Amazon apologized and told her it would fix the issue.
Alexa has an option to send a message to a contact name using a voice recording, but Alexa is supposed to vocally confirm such requests and does not appear to have done so in this instance.
In a statement to the Kiro7, Amazon said that it "takes privacy very seriously" and that the event was an "extremely rare occurrence" that it is taking steps to prevent in the future.
This is not the first strange Alexa behavior that Amazon has had to deal with. Back in March, Alexa made headlines after multiple customers with Alexa-enabled devices reported hearing creepy, unsolicited laughter.