Feral has announced that Total War Saga: Thrones of Britannia will be released this week for macOS. The epic historical strategy game made its way onto Windows last month to generally favorable reviews, and from Thursday, May 24, Mac owners too can test their strategic nous on the battlefield, provided they can match the system requirements.
Originally developed by Creative Assembly, Thrones of Britannia is the first in the new Total War Saga series of standalone titles inspired by great turning points in history.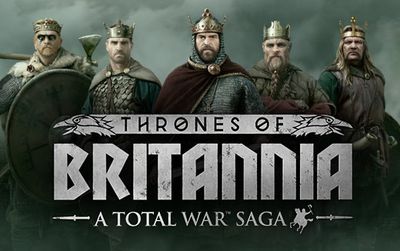 The first game in the new series sets Anglo-Saxons, Gaelic clans and Viking settlers against each other as they vie for supremacy across the British Isles, circa 878 AD. Players can command one of ten factions, each with a unique branching narrative, and make decisions that reshape history in unexpected ways.

Combining huge real-time battles with engrossing turn-based strategy, THRONES OF BRITANNIA challenges players to build and defend a kingdom. Players will forge alliances, manage settlements, raise armies and embark on a campaign of conquest from the snowbound highlands of Gaelic Scotland to the green fields of Anglo-Saxon Kent.
Focusing on a specific historical flashpoint,
Thrones
diverges from typical
Total War
titles, with some changes to the series' standard game mechanics, including variations in building construction and military training to better reflect geographical differences.
As for spec requirements, the game officially runs on the following:
All 13-inch Retina MacBook Pros released since 2016

All 15-inch Retina MacBook Pros released since Mid 2012

All 15-inch MacBook Pros released since Mid 2012 with a 1GB Graphics Card

All 21.5-inch iMacs released since Late 2013 with a 1.8GHz i3 processor or better

All 27-inch iMacs released since Late 2013 (late 2012 models with Nvidia 675MX or Nvidia 680MX graphics card are also supported)

All 27-inch iMac Pros

All Mac Pros released since Late 2013.
Visit the minisite for more information. Thrones of Britannia can be pre-ordered now for $39.99/£29.99 from the Feral Store and Steam.