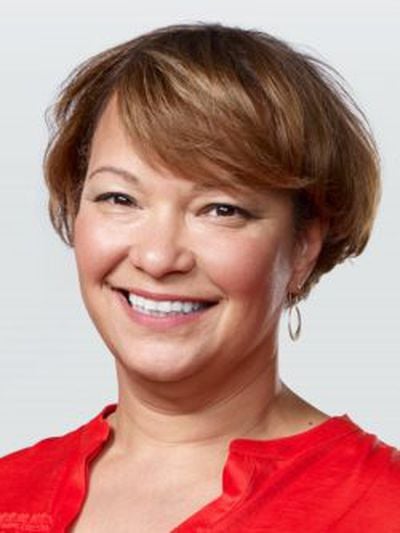 Apple's vice president of environment, policy, and social initiatives Lisa Jackson is being awarded the 2018 Environmental Award from the Environmental Law Institute "in recognition of her visionary leadership and outstanding environmental stewardship over a most distinguished career.
Jackson has worked at Apple since 2013, and as head of environmental initiatives, she spearheads Apple's efforts to minimize its environmental impact through the use of renewable energy, the introduction of more energy efficient manufacturing processes, the deployment of greener materials, and the invention of new ways to repurpose resources, such as through Apple's recycling robot Daisy.
Under Jackson's leadership, Apple achieved a milestone goal in April, announcing that its global facilities, including retail stores, offices, data centers, and more are powered by 100 percent clean energy, and she has also led the company to make a pledge to work towards a closed-loop supply chain that would allow Apple to stop mining the earth for rare minerals and metals.
Prior to working at Apple, Jackson served as Administrator of the United States Environmental Protection Agency under Barack Obama.
In a statement, Environmental Law Institute president Scott Fulton lauded Jackson for her work "greening Apple's supply chain."
"Lisa has exemplified leadership, innovation, and commitment to sound science and rule of law at each step of her remarkable career. She has been a tireless champion for both sustainability and environmental justice, and has left an enduring mark on both the private sector and the public sector. Her work in greening Apple's supply chain and in reducing the company's carbon and natural resource footprint has been exceptional, reflecting the power and reach of business leadership in advancing environmental performance and stewardship."
The Environmental Achievement Institute plans to present the award to Jackson on Tuesday, October 23 in Washington, D.C.