Japan Display is planning to raise $517 million through third-party share allocations and asset sales so it will have the funds to supply LCD screens for new iPhones, reports Nikkei.
Last year, Japan Display lost business because of Apple's shift to OLED, so the company sought partnerships to begin producing OLED displays, but with Apple planning to continue to use LCDs for some devices, Japan Display is in need of working capital to purchase inventory and to begin production on the LCDs Apple now needs.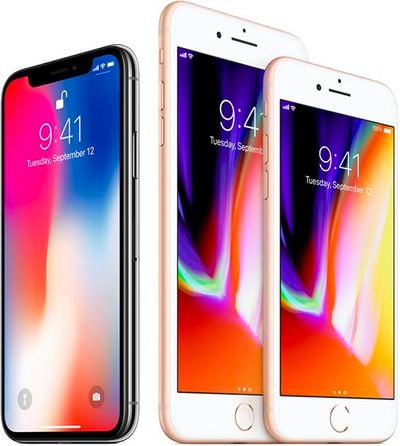 Rumors have suggested Apple is planning on introducing two OLED iPhones (5.8 and 6.5 inches) and one 6.1-inch LCD iPhone next year, with the LCD device to be positioned as a low-cost option alongside the two more expensive OLED devices.
With Japan Display again planning to invest in LCDs, it could be in trouble in the future should Apple opt to abandon LCD technology for OLED technology entirely, says Nikkei.
Expecting the U.S. tech company to keep shifting toward OLEDs, the supplier began exploring capital partnerships to obtain the massive funds necessary to invest in producing the advanced tech.

However, the iPhone X has proven a flop, and Apple appears to be sticking with LCDs for some models due out this fall, leaving Japan Display in need of working capital to secure inventory and production capacity to supply those screens.
Previous rumors have suggested Apple is interested in Japan Display's Full Active LCDs, which are said to match or exceed some of the advantages of OLED at a lower cost.
Full Active panels have a smaller bezel around the screen than traditional LCDs and they have enough flex that they can be used in curved or angled designs.
All three of Apple's rumored 2018 iPhones are expected to adopt full-screen designs with minimal bezels, much like the iPhone X. The Home button will be eliminated in each, with Apple adopting Face ID across its 2018 iPhone lineup.