Twelve South today announced that its BookArc möd stand is now compatible with MacBook Pro models released in 2016 and later.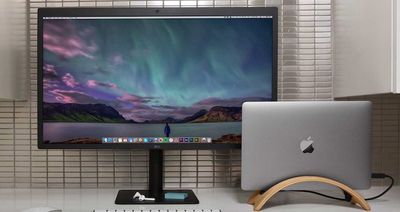 The stand now ships with two interchangeable silicone inserts that can hold 13-inch and 15-inch MacBook Pro models with Thunderbolt 3 ports, older 2012-2015 era MacBook Pro models, any 12-inch MacBook, and any MacBook Air.
BookArc is a popular stand for docking a MacBook vertically in closed-display mode. The aluminum version is already compatible with the 2016 and later MacBook Pro, and now the hardwood version is too after a much longer wait.
BookArc möd is on sale for $49.99, down from $59.99, via Twelve South's online store. The aluminum BookArc is $49.99.