Data Extraction Company Cellebrite Advertising New Software for Cracking Devices Running iOS 11
Israel-based software developer Cellebrite, known for breaking into mobile devices like the iPhone to obtain sensitive data, recently began informing customers that it can circumvent the security of iOS devices running iOS 11, reports Forbes.
With a way to break into iPhones running iOS 11, Cellebrite can potentially crack most of the iPhones available on the market. According to Forbes, the Department for Homeland Security was able to obtain data from an iPhone X in an arms-trafficking case in November, probably using Cellebrite technology to do so.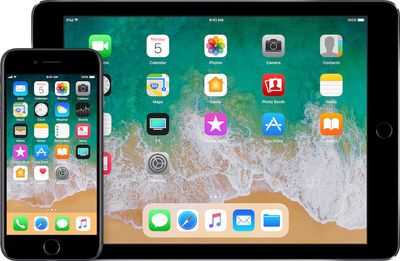 A warrant found by Forbes suggests an iPhone X was sent to Cellebrite on November 20, with data successfully extracted on December 5. Based on the warrant, it's not clear how data was obtained, but given the time gap, it's unlikely Face ID was used.
Cellebrite has not publicly announced or shared details on its ability to break into devices running iOS 11, but as noted by Forbes, the company's documentation [PDF] on what it can access now includes iPhones and iPads running iOS 11. Sources that spoke to Forbes have also confirmed the company is marketing its iOS 11 cracking techniques to law enforcement agencies around the world.
Devices supported for Advanced Unlocking and Extraction Services include:

Apple iOS devices and operating systems, including iPhone, iPad, iPad mini, iPad Pro and iPod touch, running iOS 5 to iOS 11.
Apple continually introduces improvements to the security of its operating systems in order to keep ahead of companies like Cellebrite that are always searching for flaws and vulnerabilities to exploit in order to access the data on locked iOS devices.
In iOS 11, for example, Apple began requiring an iPhone's passcode to establish trust with a computer, a change from earlier versions of iOS that also would authenticate a connection via Touch ID. Apple also added a secret biometric disabling mechanism to its SOS feature, which shuts down Touch ID or Face ID and requires a password when the SOS screen is triggered by pressing on the Sleep/Wake or Side button five times in rapid succession.
Still, even as Apple works to increase the security of its iOS devices, companies like Cellebrite work to find new ways to crack iOS devices and then sell their services to governments and other entities. Cellebrite also offers software that customers can purchase, but its most sensitive and secret tools, such as its method for unlocking devices running iOS 11, is not included to prevent Apple from finding and patching whatever vulnerability is being exploited.
Instead, Cellebrite requires law enforcement to send locked devices to their labs to keep techniques secret.
Cellebrite first garnered significant attention in 2016, when it was believed the company was enlisted to help the FBI break into the iPhone 5c of San Bernardino shooter Syed Farook after Apple refused to provide the FBI with tools to unlock the device.
The FBI did not use Cellebrite's services for that particular case, but several United States government agencies do regularly work with Cellebrite to unlock iOS devices.
Note: Due to the political nature of the discussion regarding this topic, the discussion thread is located in our Politics, Religion, Social Issues forum. All forum members and site visitors are welcome to read and follow the thread, but posting is limited to forum members with at least 100 posts.