Apple Shares First Series of HomePod Ads With Focus on Music
Apple today shared its first series of HomePod ads on its official YouTube channel, titled Bass, Beat, Distortion, and Equalizer.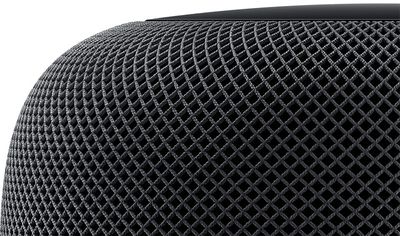 The four 15-second clips show the word HomePod animated in various ways, with the actual speaker only appearing in brief flashes. Apple also highlights that the speaker is now available to order ahead of its February 9th launch across the United States, United Kingdom, and Australia.
The music-focused ads are each set to their own song, including Ain't I by Lizzo, DNA by Kendrick Lamar, Holy Water by Hembree, and All Night by Big Boi. Apple continues to position the HomePod as a "breakthrough speaker" first and "intelligent home assistant" second in the description of each video.
The ads follow Apple's teaser video titled
Introducing HomePod
shared back in June, after the speaker was previewed at WWDC 2017. It's very possible they'll air at commercial breaks during the 60th Annual Grammy Awards on Sunday.
Apple has primarily positioned the HomePod as a speaker that can stream Apple Music, but with built-in Siri, users can also send messages, set timers, play podcasts, check the news, control HomeKit-enabled smart home accessories, and complete several other tasks without needing to take out their iPhone.
The speaker is equipped with spatial awareness and Apple-engineered audio technology, including a seven‑tweeter array and high-excursion woofer. It stands nearly seven inches tall and is powered by Apple's A8 chip.