AppleCare+ for HomePod Will Cost $39
The HomePod, set to be released on February 9, will be eligible for an AppleCare+ protection plan like all of Apple's devices.
AppleCare+ for the HomePod will be priced at $39, according to an internal memo sent to retail employees and shared by 9to5Mac. AppleCare+ for HomePod will extend warranty coverage for the HomePod from one year to two years, with two years of telephone support included.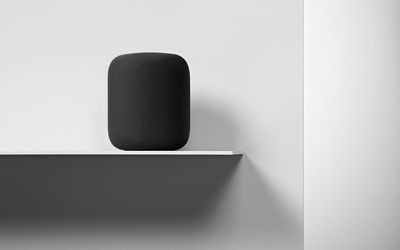 The AppleCare+ coverage will provide support for two incidents of accidental damage, each subject to a $39 service fee. Accidental damage includes damage done to the HomePod by the user - repairs for manufacturing issues will be free.
Like AppleCare+ for Macs, Apple TVs, and iPads, coverage for AirPort devices is included in AppleCare+ coverage for HomePod. The AirPort must be purchased up to two years before the iPad or during the term of the HomePod's AppleCare+ coverage to be eligible for included repairs.
At $39, AppleCare+ for the HomePod is relatively inexpensive, and comparable in cost to AppleCare+ for the Apple TV, which is priced at $29.
AppleCare+ for HomePod will likely be available for purchase this Friday, right alongside the HomePod. Apple plans to begin accepting orders for the device on January 26, with an official launch to follow two weeks later on February 9.