Apple Confirms 'Meltdown' and 'Spectre' Vulnerabilities Impact All Macs and iOS Devices, Some Fixes Already Released [Updated]
Apple today confirmed that it has addressed the recent "Meltdown" vulnerability in previously released iOS 11.2, macOS 10.13.2, and tvOS 11.2 updates, with additional fixes coming to Safari in the near future to defend against the "Spectre" vulnerability.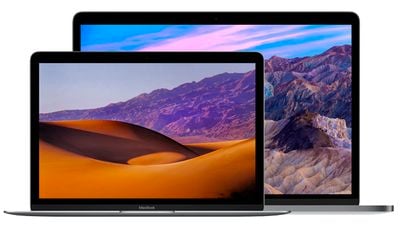 Apple has also confirmed that the two vulnerabilities affect all Mac and iOS devices. The company's full statement, available through a new support document covering Meltdown and Spectre, is below:
Security researchers have recently uncovered security issues known by two names, Meltdown and Spectre. These issues apply to all modern processors and affect nearly all computing devices and operating systems.

All Mac systems and iOS devices are affected, but there are no known exploits impacting customers at this time. Since exploiting many of these issues requires a malicious app to be loaded on your Mac or iOS device, we recommend downloading software only from trusted sources such as the App Store.

Apple has already released mitigations in iOS 11.2, macOS 10.13.2, and tvOS 11.2 to help defend against Meltdown. Apple Watch is not affected by Meltdown. In the coming days we plan to release mitigations in Safari to help defend against Spectre. We continue to develop and test further mitigations for these issues and will release them in upcoming updates of iOS, macOS, tvOS, and watchOS.

Apple's statement does not make it clear if these vulnerabilities have been addressed in older versions of iOS and Mac, but for Macs, there were security updates for older versions of macOS released alongside macOS 10.13.2, so it's possible fixes are already available for Sierra and El Capitan.
News of the Spectre and Meltdown vulnerabilities first came to light this week, but Intel and major operating system vendors like Apple, Linux, and Microsoft have known about the issue for several months and worked to prepare a fix before the security flaws were publicly shared.
Spectre and Meltdown are serious vulnerabilities that take advantage of the speculative execution mechanism of a CPU. As these use hardware-based flaws, operating system manufacturers are required to implement software workarounds. These software workarounds can impact processor performance, but Intel has insisted most users will not see serious slowdowns. Apple also says that no measurable impact has been detected in macOS and iOS.
Apple released mitigations for Meltdown in iOS 11.2, macOS 10.13.2, and tvOS 11.2. watchOS did not require mitigation. Our testing with public benchmarks has shown that the changes in the December 2017 updates resulted in no measurable reduction in the performance of macOS and iOS as measured by the GeekBench 4 benchmark, or in common Web browsing benchmarks such as Speedometer, JetStream, and ARES-6.
The Meltdown vulnerability allows a malicious program to read kernel memory, accessing data like passwords, emails, documents, photos, and more. Meltdown can be exploited to read the entire physical memory of a target machine. The vulnerability is particularly problematic for cloud-based services.
Spectre, which covers two exploitation techniques, breaks the isolation between different applications. Apple says that while the Spectre vulnerability is difficult to exploit, it can be done using JavaScript in a web browser. Apple plans to release Safari updates for macOS and iOS to prevent Spectre-based exploits.
As with the Meltdown vulnerability, Apple says the upcoming Safari mitigations will have "no measurable impact" on Speedometer and ARES-6 tests, and an impact of less than 2.5% on the JetStream benchmark.
Apple says it will continue to test further mitigations for Spectre and will release them in future versions of iOS, macOS, tvOS, and watchOS.
Update: Apple has updated its Meltdown and Spectre support document to clarify that the Apple Watch is not affected by either vulnerability. Previously, Apple had only confirmed that the Apple Watch was unaffected by Meltdown.
Update 2: Apple has confirmed that fixes have also been released for macOS Sierra and OS X El Capitan in an updated security support document.
Update 3: The support document that confirmed the fixes for Sierra and El Capitan has been updated again to remove references to these two operating systems, so it remains unclear whether or not Meltdown fixes have been released for these two older operating systems.