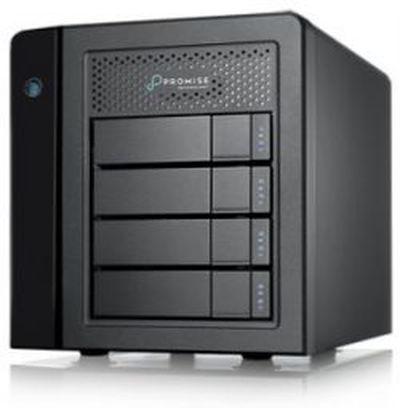 Promise Technology will soon offer custom configurations for its Pegasus3 line of Thunderbolt 3 desktop RAID storage solutions, allowing customers to configure a Pegasus3 RAID enclosure to meet specific needs.
Pricing on custom Pegasus3 configurations starts at $1,499. Customers can choose R4, R6, or R8 enclosures and select 1 and 2TB SSds or 3, 4, 6, 8, and 10TB hard drives. Prior to now, only specific configurations offered by manufacturers were available.
Promise's Pegasus3 storage solutions are designed for creative professionals who need speed and the protection that redundancy offers, with all options offering dual Thunderbolt 3 ports with 40Gb/s connectivity and support for six daisy-chained devices.
Custom configurations are available for purchase starting now on the Promise website, but the feature will officially be available on January 10.