Apple Pay could arrive in Poland as soon as the first quarter of 2018, according to financial technology site cashless.pl. Several independent sources are said to have confirmed active negotiations between Apple and five banks operating in the country, including Alior, BZ WBK, and mBank.
According to the Polish tech site, all banks operating in Poland received an offer from Apple earlier this month to make Apple Pay available to their customers. Some of the banks are said to have declined the offer, but the banks listed above are reportedly negotiating financial terms to start supporting the digital wallet in the first half of 2018.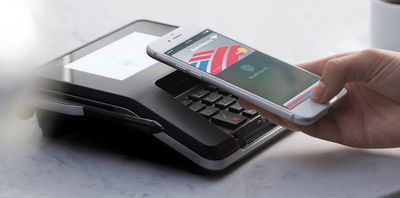 Given that the banks have already implemented MasterCard or Visa tokenization – the same technology used by Apple Pay to securely link a payment card number to a mobile device – rollout could happen very quickly as soon as negotiations have concluded.
The rollout will reportedly take place with active support from payment companies including Mastercard, although there's no word on whether Visa will be involved in the implementation at this stage.
The last time we heard about plans for Apple Pay in Poland was in October, when an anonymous tipster emailed in an alleged screenshot of Apple Pay being tested with a Mastercard from PKO Bank Polski, for a possible debut in the country by the end of this year. PKO was not mentioned in today's source, however, and may have just been used as a placeholder card for Apple's internal testing only.
(Thanks, Krzysiek!)