Apple Plummets to Lowest Ranking Ever in Glassdoor's Annual List of Best Places to Work
Apple has ranked 84th on Glassdoor's annual list of the best companies to work for in the United States, after finishing no lower than 36th every year since 2009. In fact, heading into 2012, Apple was 10th on the same list.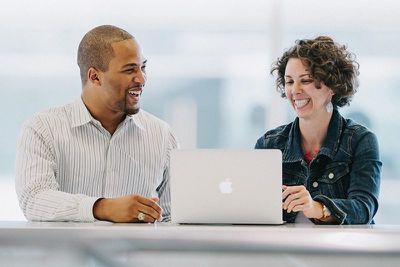 It is Apple's lowest-ever finish over the decade that Glassdoor has published these Employees' Choice Awards:

• 2018: 84th
• 2017: 36th
• 2016: 25th
• 2015: 22nd
• 2014: 35th
• 2013: 34th
• 2012: 10th
• 2011: 20th
• 2010: 22nd
• 2009: 19th
Apple trailed well behind several other technology companies in the rankings, including first-place Facebook, fifth-place Google, 21st-place LinkedIn, 31st-place Adobe, 39th-place Microsoft, and 65th-place Yahoo.
It's not just technology companies that are on the list, with fast food chain In-N-Out Burger and Southwest Airlines among others that made the cut.
Glassdoor said the rankings are based on its proprietary awards algorithm, which calculated the quantity, quality, and consistency of company reviews submitted by employees between November 1, 2016 and October 22, 2017.
Apple earned a 4.3-star rating out of five during that period, compared to Facebook's leading 4.6-star rating. Glassdoor says the average company rating is 3.3 stars among the more than 700,000 employers reviewed on the jobs site.
Apple has an overall 4.0-star rating on its Glassdoor company profile. Apple CEO Tim Cook was ranked the 53rd best CEO of an American company on Glassdoor last year, with a 93 percent approval rating.
The rankings mirror a recent survey of the most ideal employers for tech professionals in the United States, in which Apple ranked fourth, behind Google, Amazon, and Microsoft. In that survey, however, Apple was ahead of Facebook.
We've reached out to Apple to see if the company has any comment about the results, and we'll update this article if we hear back.