Apple Trails Google, Amazon, and Microsoft Among Ideal Employers in Recent Survey
Apple has ranked fourth, behind Google, Amazon, and Microsoft, in a recent survey of the most ideal employers for tech professionals in the United States. Apple ranked ahead of Facebook, IBM, The Walt Disney Company, and Tesla.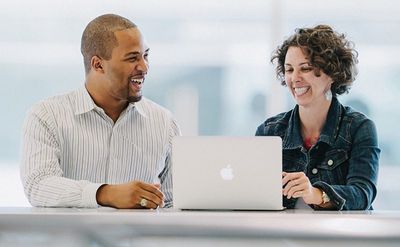 The online survey was conducted by tech careers site Dice between June 2017 and August 2017. There were a total of 5,477 respondents, who were asked to name their top three choices for the most desirable company for which to work.
When asked what matters most to them in an employer, tech professionals mentioned competitive salaries, challenging work, benefits, positive organizational culture, and transparent communication as the most important factors.
While the survey results are subjective, having a career at Apple undoubtedly has some benefits, including generous compensation and the chance to work on some of the world's most iconic products like the Mac and iPhone.
Dice also highlighted the equity that Apple awards its employees, in the form of restricted stock units, in addition to its progressive stance on diversity and social issues and innovation within the tech industry.
The survey results likely refer to Apple's corporate positions, but there are also opportunities at the retail level. Apple recently shared a video in which several employees say their jobs help them connect with and inspire customers.
Apple was ranked the
36th best place to work
this year in the United States on Glassdoor. The company has an average rating of four out of five stars on the website. Apple CEO Tim Cook has a 93 percent approval rating.