Craig Federighi: Apple Focused on Single-User Face ID, Touch ID Was Never Intended for Multiple Users
Apple's current focus with Face ID is on single-user authentication, suggesting support for multiple faces won't be added in the near future, according to an email from the company's software engineering chief Craig Federighi.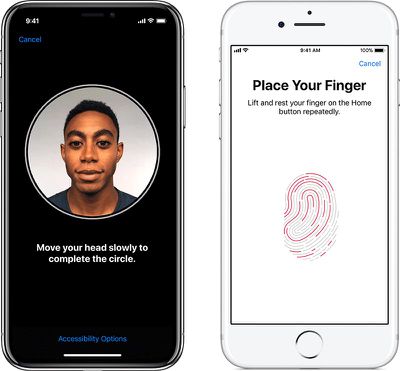 By comparison, Touch ID can store up to five fingerprints, and each of those fingerprints can belong to a different person. This allows a married couple, for example, to be able to securely authenticate a single iPhone.
In an email to a customer, however, Federighi admitted that Touch ID's multi-finger support has always been intended for a single iPhone owner to authenticate with a finger or thumb on both the left and right hand if desired.
Federighi added that Face ID could eventually authenticate multiple faces as the system evolves in the future, but his email makes it clear that Apple doesn't have any immediate plans to implement said functionality.
MacRumors since publishing this article has received full headers that verify this email, originally shared on Reddit. We can confirm the email originates from Apple's servers at its headquarters in Cupertino, California.

A screenshot of Craig Federighi's alleged email response to a customer
Apple says Face ID has a one in 1,000,000 chance of a false match, compared to one in 50,000 for Touch ID, although the probability is higher among
identical twins
,
siblings who look alike
, and
children
.
Vietnamese security firm Bkav has also been able to spoof Face ID twice with 3D printed masks, but the steps involved are quite complex and this isn't something the average user should be very concerned about.
In practical, real-world usage, Face ID has proved to be very secure and reliable. But, at least for now, it appears that iPhone X owners won't be able to extend this convenience to their trusted family members or friends.