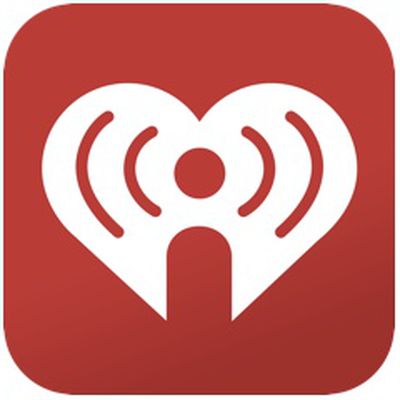 Radio streaming service iHeartRadio has updated its official iOS app to include support for podcast playback through Apple's CarPlay feature, meaning listeners can now tune into their favorite iHeartRadio podcasts when they're on the road.
The latest update introduces podcasts in CarPlay through a number of new features, according to a iHeartRadio blog post announcing the changes.

"Continue Listening" lets you resume your last podcast right where you left off, without even having to think. "Your Podcasts" provides easy access to all the podcasts you follow on iHeartRadio right on your screen — no need to take your eyes off the road to find the content you love! And "Podcast Topics" helps you find that specific podcast you've been looking for.
The Podcast Topics feature offers listeners 18 different categories to choose from, such as Fantasy Football, NPR, Business & Finance, Sports, and Spoken Editions.
Apple already includes its own Podcasts app in CarPlay, but according to PodTrac's industry audience rankings, iHeartRadio is the second largest podcasting publisher in the industry, hosting more than 520 original shows.
iHeartRadio is a free app for iOS devices and can be downloaded through the App Store. [Direct Link]