The iPhone X officially landed in 13 more countries on Friday, with launches in Albania, Bosnia, Cambodia, Kosovo, Macau, Macedonia, Malaysia, Montenegro, Serbia, South Africa, South Korea, Thailand, and Turkey.
In the countries and territories listed, Apple's latest smartphone is being sold exclusively by authorized third-party resellers and carriers, with the exception of Turkey – where Apple has a retail presence in Zorlu Center and Akasya Acıbadem – and Macau, where an Apple store is based at Galaxy Macau. Apple's flagship device also became available to customers in Israel on Thursday for the first time.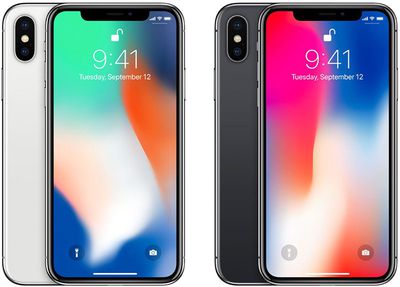 The iPhone X is also available to buy through regional online Apple stores in Malaysia (from RM 5,149), South Korea (from ₩1,420,000), Thailand (from ฿40,500), and Turkey (from 6.099 TL), with prices varying depending on local currencies. Apple appears to have made provisions for launch day availability in the above countries, with online shipping estimates at 1 to 3 business days at the time of writing.
Over the last couple of days, iPhone X shipping estimates have improved to around 1-2 weeks in the U.S. and Canada, and across Europe, Asia, Australia and New Zealand, where the iPhone X has been available since November 3. Early iPhone X rumors had suggested the device would be available in severely limited numbers until well into next year, but the balance between supply and demand appears to be leveling worldwide.
In related news, according to a report on Thursday in the London Metro, Apple's offices in South Korea were "raided" earlier this week by state regulators. The article reports that authorities visited Apple's Seoul offices and questioned the company's business practices.
The raid is said to be part of an ongoing probe that was launched after Apple took action to address local authorities' concerns about unfair contracts that the company had with South Korean firms commissioned to repair its devices. However, the incident has led some to question whether South Korean authorities are trying to hamper the success of iPhone X in the region, which is home to rival Samsung.
Lee Jae-yong, acting chairman of Samsung, was jailed for five years for corruption in August 2017. He was charged with bribery, perjury and other crimes following an investigation which led to the impeachment of South Korea's then-president, Park Geun-hye. Also known as Jay Y Lee, the 49-year-old business magnate was accused of making payments in exchange for political favors.