Music streaming service Deezer released a desktop macOS app on Wednesday that offers high-definition lossless audio playback in the popular FLAC format.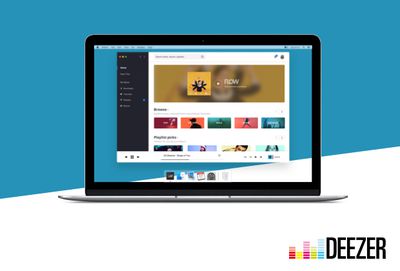 The app not only eliminates the hassle and additional step of opening up a new browser but desktop users with Premium+ account, who download the new app before January 2018, will be able to hear all their music in high-definition audio by selecting this option under sound settings.
Support for 16-bit FLAC is available to Premium+ subscribers, who currently pay $9.99 for the luxury. However, users who want to stream in the lossless format after January 2018 will have to subscribe to Deezer HiFi, which costs twice that at $19.99. (Deezer's new pricing matches Tidal's HiFi lossless subscription tier.)
The desktop Deezer app is currently still a beta, but it does include access to 43 million tracks as well as a working version of the Flow feature, which is similar to Apple Music's personalized playlists. Flow recommends songs based on previously played tracks, as well as video interviews and performances.
Deezer subscribers can download the desktop app using this link.