Deezer Music
By MacRumors Staff
Deezer Music Articles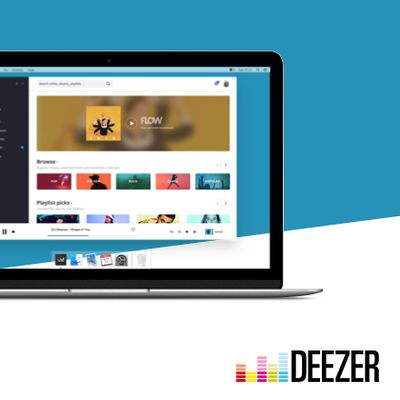 Music streaming service Deezer released a desktop macOS app on Wednesday that offers high-definition lossless audio playback in the popular FLAC format. The app not only eliminates the hassle and additional step of opening up a new browser but desktop users with Premium+ account, who download the new app before January 2018, will be able to hear all their music in high-definition audio by...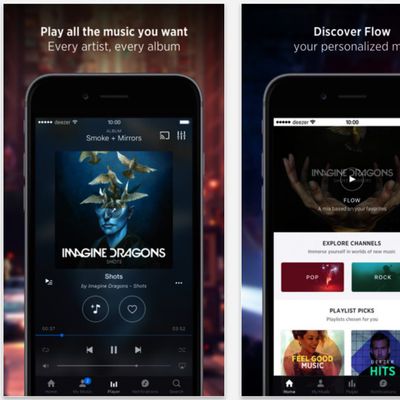 French music streaming service Deezer officially opened its doors to the U.S. market on Tuesday, meaning for the first time, anyone in the States can sign up for a $10-a-month subscription. Previously the service was only available to U.S. customers if they owned a Sonos system and paid $20 a month for Deezer Elite, or if they signed up to promotion deals through Bose and Cricket Wireless. ...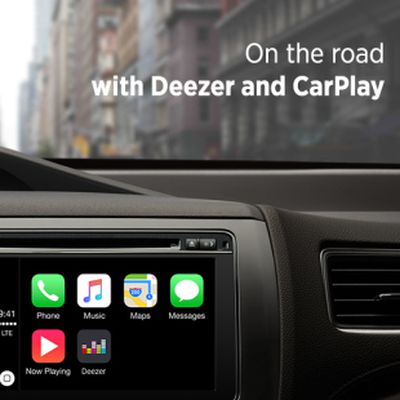 Deezer Music has announced that its iOS app will be updated today with CarPlay support, making the streaming music service's full catalog of 35 million songs available through Apple's in-dash software platform. CarPlay support will be limited to Premium+ and Elite paid subscribers. Deezer on CarPlay allows subscribers to listen to their favorite songs, albums, artists and playlists, choose a ...