While the iPhone X has been available to purchase for over five days now, availability of the device at Apple's retail stores has been extremely limited over that time, especially outside of the United States.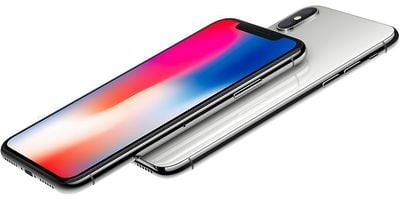 Fortunately, a new Twitter-based tool called Robinhood Monitor makes it much easier to know exactly when and where iPhone X stock becomes available, at least in Australia, Canada, Hong Kong, and the UK for now.
Robinhood Monitor:

• Australia
• Canada
• Hong Kong
• United Kingdom
Robinhood Monitor parses the backend of Apple's Reserve and Pickup system and automatically tweets when an iPhone X becomes available at any Apple retail store, including color, capacity, and the location of the store.
13:08:02 [Toronto - Eaton Centre] silver_64 space_grey_64 space_grey_256 silver_256 — robinhood monitor (@rh_monitor) November 8, 2017
Since inventory runs out extremely quickly each time an iPhone X model becomes available, the key is to follow the Robinhood Monitor account on Twitter and
enable mobile notifications
to ensure real-time updates.
As soon as an iPhone X becomes available, head to Apple's Reserve and Pickup page for your country and try to place a reservation as quickly as possible.
Reserve and Pickup:

• Australia
• Canada
• Hong Kong
• United Kingdom
Placing a reservation allows you to pick up an iPhone X within a designated 30-minute window from the store that showed availability. Remember to bring a form of payment and a piece of government-issued photo ID with you.
iPhone X orders placed online today are currently estimated to ship in 3-4 weeks, so securing a pickup reservation is a quicker alternative. A hat tip goes out to Gary Ng at
iPhone in Canada
for bringing this to our attention.