Ming-Chi Kuo Says 2018 iPhones Unlikely to Have Rear-Facing TrueDepth Camera System
Apple is unlikely to expand its front-facing TrueDepth system for Face ID and Animoji to the rear-facing camera module on iPhones released in 2018, according to oft-reliable Apple analyst Ming-Chi Kuo.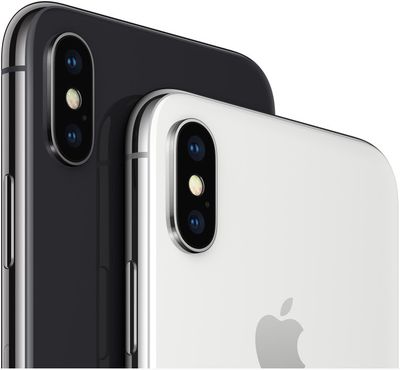 In a research note with KGI Securities, obtained by MacRumors, Kuo said the iPhone X's 3D sensing capabilities are already at least one year ahead of Android smartphones. For that reason, he thinks Apple's focus with next year's iPhone models will be ensuring an on-time launch with adequate supply.
Based on aforementioned assumptions, we do not expect 2H18F iPhones to come with rear TrueDepth Camera/3D sensing, contrary to market expectations. While we agree that a rear TrueDepth Camera/3D sensing can potentially provide more augmented reality (AR) applications, we note that Apple needs to quickly resolve two issues if it wants 2H18F iPhones to have a rear TrueDepth Camera/3D sensing, namely: (1) the development of AI and ARKit software and an ecosystem, which takes time; and (2) achieving stable shipments and on-time shipping, which are challenging due to the higher spec requirements of rear TrueDepth camera.
Even without rear TrueDepth, Kuo believes 2018 iPhone models will unsurprisingly come with other tech spec upgrades to attract consumers. He has a positive view on the prospects of the new iPhone models.