Last year, popular accessory maker Twelve South introduced a candle that promised to deliver a "New Mac" scent. The limited time product was so popular among Apple aficionados that it quickly sold out.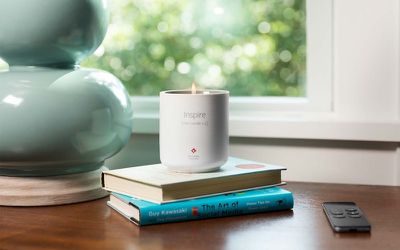 Twelve South is back at it again this year with a new "Inspire" candle, which it refers to as Mac candle N°2. Made from 100 percent soy wax, it is said to give off strong notes of bergamot, lemon, and tarragon.
This year's candle won't smell like a freshly unboxed MacBook. Rather, Twelve South says each scent profile was chosen for its ability to help clear your mind of clutter and stimulate creativity in the home or office.
Twelve South said the new candle is a "small tribute to the Mac," and it shared a quote from late Apple co-founder Steve Jobs.
In the act of making something with a great deal of care and love, something is transmitted there, and it's a way of expressing… our deep appreciation.
The candle is available for $29.99 on Twelve South's website in the United States. It has an approximate burn time of 60-70 hours.