Tim Cook Shares Tribute to Steve Jobs on Sixth Anniversary of His Death
Apple CEO Tim Cook has shared a tribute to late Apple co-founder Steve Jobs on the sixth anniversary of his death today.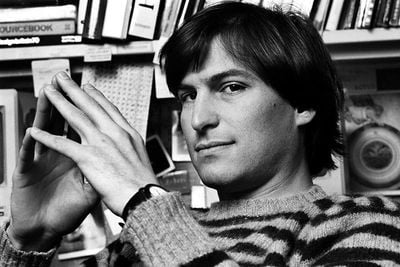 "Remembering Steve today," Cook tweeted, alongside a picture of Jobs in his younger days. "Still with us, still inspiring us."

Jobs, who created Apple in 1976 with Steve Wozniak and Ronald Wayne, introduced three of the company's most iconic products in its history: the Macintosh in 1984, the iPod in 2001, and the iPhone in 2007.
He
stepped down as CEO
permanently on August 24, 2011 due to health complications, and he
passed away October 5, 2011
, just one day after Apple introduced the
iPhone 4S
, its first device with Siri.
His passing resulted in an outpouring of grief from family, friends, coworkers, Apple customers, and leaders around the world, ranging from Microsoft co-founder Bill Gates to former U.S. President Barack Obama.
Jobs actually had a 12-year hiatus from Apple starting in 1985. During that time, he founded computer and software company NeXT, and funded Lucasfilm's computer graphics division eventually known as Pixar.
Apple acquired NeXT in 1997, bringing Jobs back to the company. Under his leadership, Apple went from flirting with bankruptcy in the late 1990s to becoming the world's most valuable company just before he died.
Apple named the Steve Jobs Theater in his honor at its new Apple Park headquarters in Cupertino, California. Cook reflected on Jobs' legacy and showmanship during Apple's first-ever event at the theater last month.
Steve meant so much to me and so much to all of us. There's not a day that goes by that we don't think about him. Memories have especially come rushing back as we prepared for today and this event. It's taken some time, but we can now reflect on him with joy, instead of sadness. Steve's spirit and timeless philosophy on life will always be the DNA of Apple. His greatest gift, his greatest expression of his appreciation for humanity, would not be a single product. Rather, it would be Apple itself. We dedicated this theater to Steve because we loved him, and because he loved days like this, where we can share our latest products and ideas with the world.
Jobs was 56 years old.