On the heels of the launch of the Apple TV 4K with support for HDR and 4K, Amazon today
unveiled
its next-generation Fire TV, which also has 4K HDR support.
The new device, which appears to replace both the Fire TV box and the Fire TV stick, features a 1.5GHz quad-core processor, an Alexa Voice Remote, Dolby Atmos support, 802.11ac WiFi, and 2160p video at up to 60 frames per second.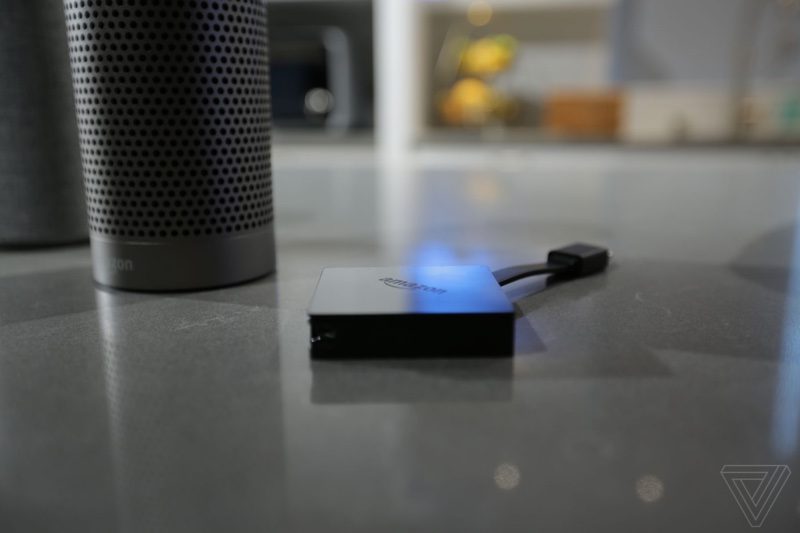 Image via The Verge
Designed to be more like the Chromecast than the Apple TV, the new Fire TV is a small, hockey puck-sized square with a cable at one end to plug into a television set. It has Alexa support and offers access to hundreds of apps.
Amazon plans to offer pre-orders for the device starting today, with a launch set for later this year.