Wall Street Analyst Says 'Buy the Dip' After Apple's Stock Price Steadily Declines in September
Since hitting an all-time high of $164.94 on September 1, Apple's stock price has steadily declined throughout the month. Apple's closing price of $150.55 on Monday represents a nearly nine percent decline in just under four weeks.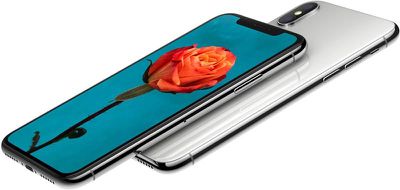 Despite some negativity surrounding the stock, one Wall Street analyst believes the recent skid is a buying opportunity.
"We believe concerns around the strength of this cycle are misplaced and we would be aggressive buyers of the stock during this correction," said Brian White, a longtime Apple analyst at investment banking firm Drexel Hamilton.


White believes the staggered launch of the iPhone 8 and iPhone X is confusing industry observers, who are perhaps worried by reports of shorter lines at Apple retail stores and lower adoption rates of the iPhone 8 and iPhone 8 Plus.
"We believe more consumers in the developed parts of the world will pass on the iPhone 8/8 Plus and buy the iPhone X," added White, in a research note obtained by MacRumors. "Those that are on the fence will likely wait to see the iPhone X."
White is one of the most bullish Apple analysts, with a lofty $208 price target for the iPhone maker. If the price were to rise that high, Apple would be over a trillion dollar company based on market capitalization.
Raymond James analyst Tavis McCourt also said Apple's recent pullback is a "trading opportunity." His survey indicated there could be higher demand for the iPhone X than the firm initially anticipated.
Apple's slide has held back the Dow Jones, which is still up around 1.5 percent since the start of September. But it's not the only tech stock in the red, as Amazon, Facebook, and Netflix all declined Monday.
By comparison, Apple's stock price was up nearly 5 percent over this same period in each of the past two years.
Apple is up over 1 percent in early market trading today.