Apple's Craig Federighi Confirms APFS Coming to Fusion Drives in a Future macOS High Sierra Update
The initial version of macOS High Sierra released this morning limits the new Apple File System (APFS) to Macs that have all-flash built-in storage, excluding iMacs and Mac mini machines that feature Fusion Drives.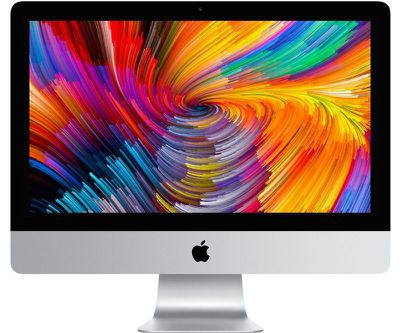 Apple announced the limitation last week in a support document that said the initial release would not allow Fusion Drives to be converted to APFS, implying future support, and now Apple software engineering chief Craig Federighi has confirmed APFS will indeed be coming to Fusion Drives in a later update.
Federighi shared the info in an email sent to MacRumors reader Michiel, who asked if APFS would be added later.
"Yes, we plan to add support in a future update," replied Federighi.
Fusion Drives, available as a storage option for Apple's iMac and Mac mini desktop machines, combine a hard drive with flash storage to provide the speed of an SSD with the affordability of a standard hard drive. Frequently accessed files are stored using flash storage, while less frequently used files are moved to the hard drive.
The first macOS High Sierra beta released in June did include support for Fusion Drives and converted iMacs and Mac minis to APFS, but support was removed in subsequent betas and was not reimplemented, presumably due to stability problems and bugs with the feature.
Apple File System is a more modern file system than HFS+ and is optimized for solid state drives. It is safe and secure, offering crash protection, safe document saves, stable snapshots, simplified backups, and strong native encryption.


Developers who happened to install APFS on their machines have been provided with instructions for how to convert back to HFS+ for the time being.
Apple's macOS High Sierra press release also confirms the company's plans to introduce APFS support for Fusion Drives and standard HDDs, but Apple has not offered a timeline on when we can expect the APFS update to be released.