Saudi Arabia today lifted a ban on services that provide access to calling someone over the internet, part of government efforts attempting to attract more business to the country. This means that "all online voice and video call services," including Apple's FaceTime and Microsoft's Skype, opened up for user access last night at midnight (via Reuters).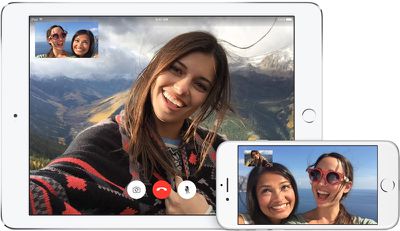 These apps and services previously faced harsh regulations in Saudi Arabia with a ban that began in 2013, due to the government's wariness over secure internet communication. Now, users in the country will be able to FaceTime friends and family members, with the Saudi information ministry stating this should help "kick-start" the country's economy after recently being hit by low oil prices.

Saudi Arabia will lift a ban on internet phone calls, a government spokesman said, part of efforts to attract more business to the country. All online voice and video call services such as Skype, Snapchat, and Line that satisfy regulatory requirements will become accessible at midnight (2100 GMT), Adel Abu Hameed, spokesman for the telecoms regulator CITC said on Twitter on Wednesday.

"Digital transformation is one of the key kick-starters for the Saudi economy, as it will incentivise the growth of internet-based businesses, especially in the media and entertainment industries," a statement from the information ministry said. "Access to VoIP (voice over internet protocol) will reduce operational costs and spur digital entrepreneurship – that's why it is such an important step in the Kingdom's internet regulation," it said.
The Saudi Communications and Information Technology Commission also published a press release [Google Translate] on the ban's lifting.
According to a tipster's email this morning, because iPhones sold in Saudi Arabia have had FaceTime completely blocked in the past, these devices will need some kind of carrier update in order to enable the feature. In response, local carriers are reportedly saying that this update is Apple's responsibility, so it's unclear when such an update will occur.