Apple today announced that its retail store at Meadowhall in Sheffield, United Kingdom reopens Friday, September 22 at 9:00 a.m. local time. The store has been closed for renovations since November 2016.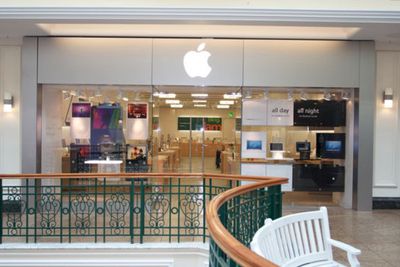 Apple's original Meadowhall store opened in December 2005
A source tell us it will be a double-height store with a mezzanine level and at least twice as much space, all in the same location as the original. An updated design will include large glass doors, sequoia wood tables and shelves, a large video screen for Today at Apple sessions, and light boxes spanning the ceiling.
The grand reopening will coincide with iPhone 8 and iPhone 8 Plus launch day. Friday is the first day the new smartphones can be purchased in stores.
Thursday will likely be the last business day for Apple's temporary store at Meadowhall that has been open during the renovation process.
Apple has been a retailer at Meadowhall since December 2005.
(Thanks, Phillip!)